Sunburst Shutters San Diego is proud to sell San Diego plantation shutters and other window coverings that are 100% Made in the USA.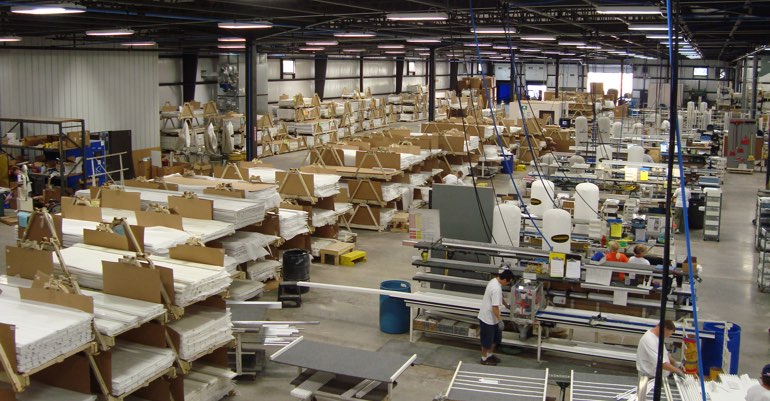 Our primary factory is located in Wausau, Wisconsin from which we manufacture thousands of sets of shutters each day. We also do some manufacturing here in San Diego. Everything that goes into our shutters happens right here in the US, from sourcing the materials, to the assembly and finish of the actual shutters. Several companies source their materials from foreign countries and only build them in America, but not Sunburst.
See the difference that US craftsmanship can make for your home.
Our factory uses cutting-edge equipment custom-made for us that lets us make superior quality products. We've also reduced waste and maximized efficiency with equipment and systems that are more environmentally conscious.
It's a privilege to say we're made in America. Very few companies can make that claim. But Sunburst Shutters San Diego can and will for as long as we're in business.
These Sunburst San Diego window treatments are completely American-made: