Plantation Shutters In Encinitas: You Don't Have to Look Far for Experts in Plantation Shutters
No furnishing provides more grace and beauty to the windows in your house than plantation shutters, and no company knows plantation shutters better than us. Since 1995, we have helped thousands of homeowners upgrade their windows and enrich their space with beautiful plantation shutters, blinds or shades in Encinitas.
Why Encinitas Homes Need Interior Shutters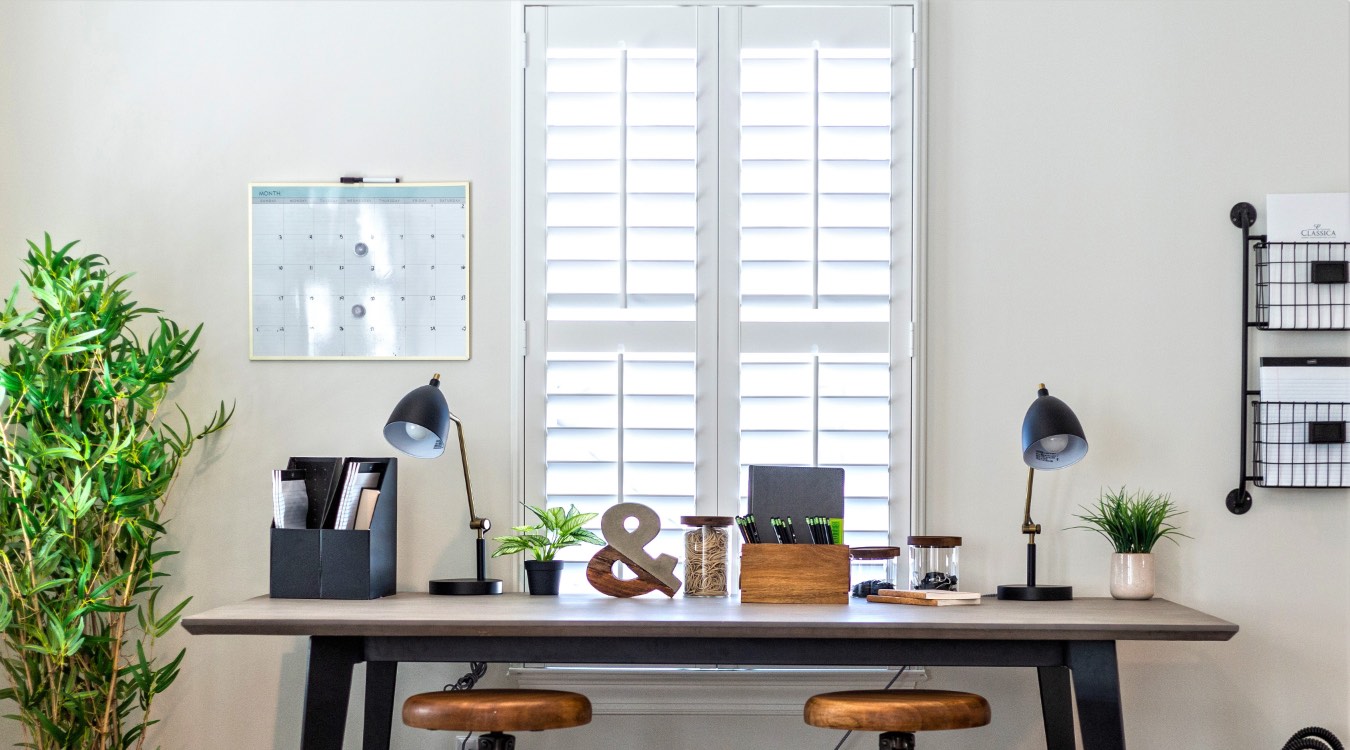 With so many homes in Encinitas featuring interior shutters, there has to be a reason for it, right? In fact, there are many reasons to purchase interior shutters for your home. Here's why your neighbors are choosing them:
Shutters are resilient. Shutters' big advantage over other window treatments is that they last, survive, and thrive. Where a store-bought set of blinds or designer drapes may fray, distort or wash out in less than a few years, shutters stand the test of time. With solid construction coupled with resilient material, shutters can be a lasting piece of your home for years on end.

Shutters are energy efficient. Admittedly, blinds or shades may block a small amount of sunlight, but how good are they at controlling the temperature inside the house? Unless you plan to spring for extensive window insulation, energy may still transfer through the glass. High-quality indoor shutters can mitigate that energy movement.

Shutters are stunning. No other window treatment comes close to the enduring quality, style, flexibility, and wow-factor of interior shutters.
Polywood - The Best-Selling Faux Wood Shutter in Encinitas
There are many reasons why Polywood® plantation shutters are the most popular faux wood shutter in Encinitas. First, their enduring beauty and expert construction can upgrade the looks of any window you have - even if it's a specialty-shaped window like a octagonal or angled window.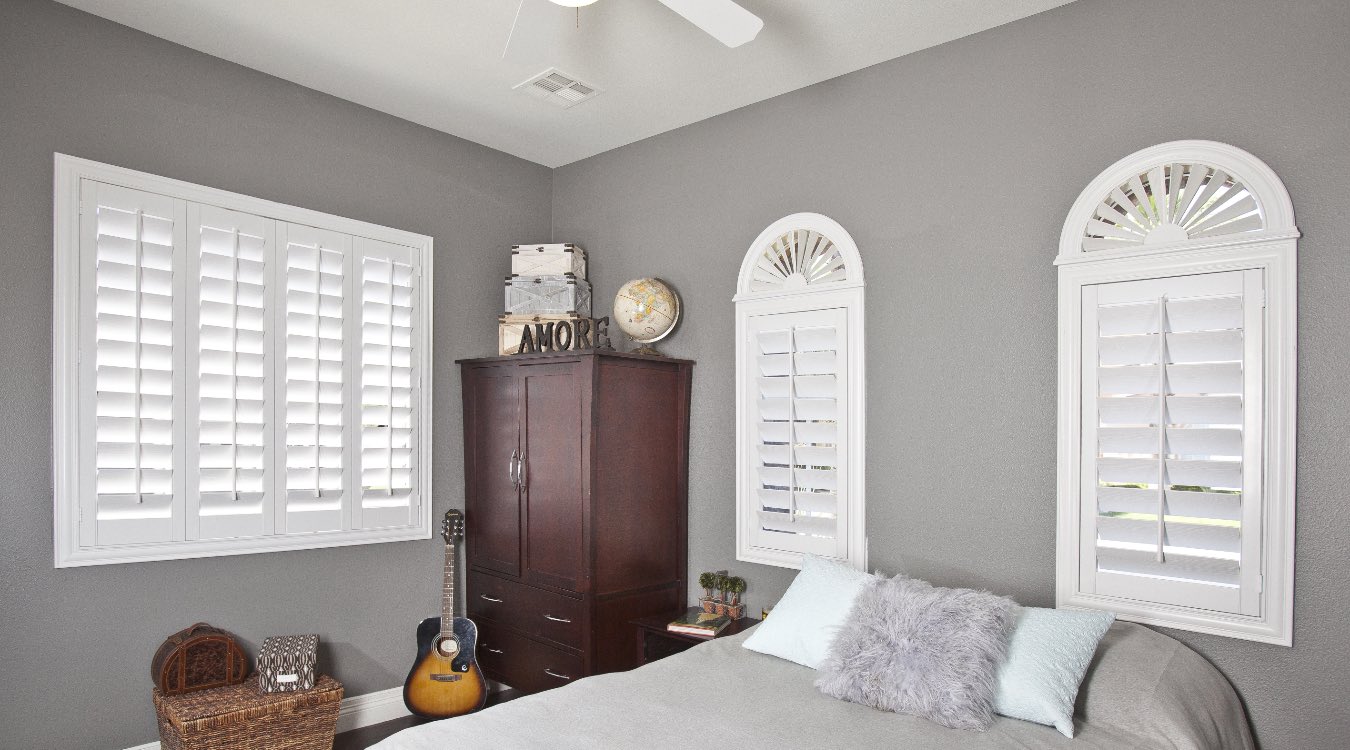 Aside from their beauty, they are especially durable and won't crack or warp. Polywood Shutters are also heat and moisture resistant and come with a lifetime warranty on the shutters and custom installation. And their unique weatherstripping design outclasses other window treatments' energy efficiency, blocking nearly half of all the heat loss through your window.
Finally, Polywood shutters are built in America and made utilizing earth-friendly components. Sunburst Shutters San Diego also offers Studio Shutters, which are a more cost-effective, stripped-down shutter.
Natural Wood Shutters in Encinitas
For Encinitas homeowners that desire to add the natural beauty of hardwood to their homes, Sunburst Shutters has you (and your windows) covered with beautiful Ovation® natural wood shutters. Hardwood shutters, constructed from solid furniture-grade teak, are a phenomenal window covering for Encinitas homes that want a classic window treatment that adds history and character to any space. The natural wood texture, along with Sunburst's wide variety of natural wood stains, allows you to bring Mother Nature's finest looks into your home design.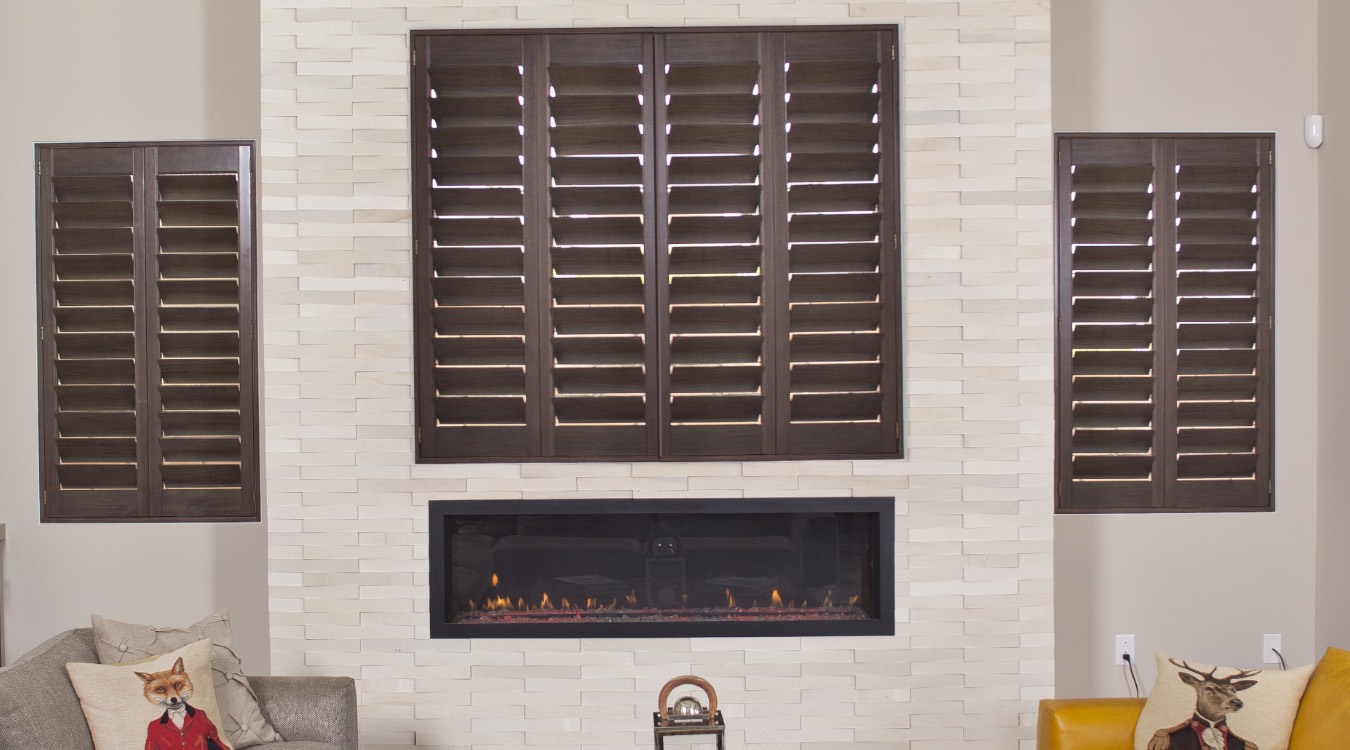 For a hardwood shutter even more in tune with nature, we also offer reclaimed wood shutters in Encinitas, California. Our premier reclaimed wood shutters are built using lumber that comes from all over America, creating a window treatment that is altogether individual, and quite literally a piece of art.
Sunburst Creates Custom Shutters for Encinitas
Our building process is completely unique, and lets us offer the highest quality custom shutters in Encinitas. Here's our process from beginning to end:
Call 760-405-8887 or complete our online form to plan an in-home consultation with one of our shutter reps.

Your Sunburst Shutters rep travels to your home to measure your windows for you, explain all your shutter and window treatment options, and offer design tips.

You choose a window covering from our wide catalogue and put in your order.

A short time later, our installation crew comes back to your home to install your brand-new custom shutters while you sit back and watch.
Polywood Shutters Deliver Superior Energy-efficiency And May Save You As Much As $1200 With The Energy Tax Credit!
Sunburst's proprietary Polywood® composite wood plantation shutters do more than give you a timeless appearance and an amazing degree of light control. These shutters can save you money on your utility expenses! Polywood shutters can conserve heating and cooling as much as 30 degrees Fahrenheit. The energy-smart properties of these inspired San Diego window treatments are even eligible for a 2023 federal tax credit of up to $1200.
Supplying A Collection of Shades and Blinds In Encinitas
If you need a window covering other than shutters, we can help with that, too! We have a variety of shades, blinds, and other window coverings for you to shop from.
Blinds In Encinitas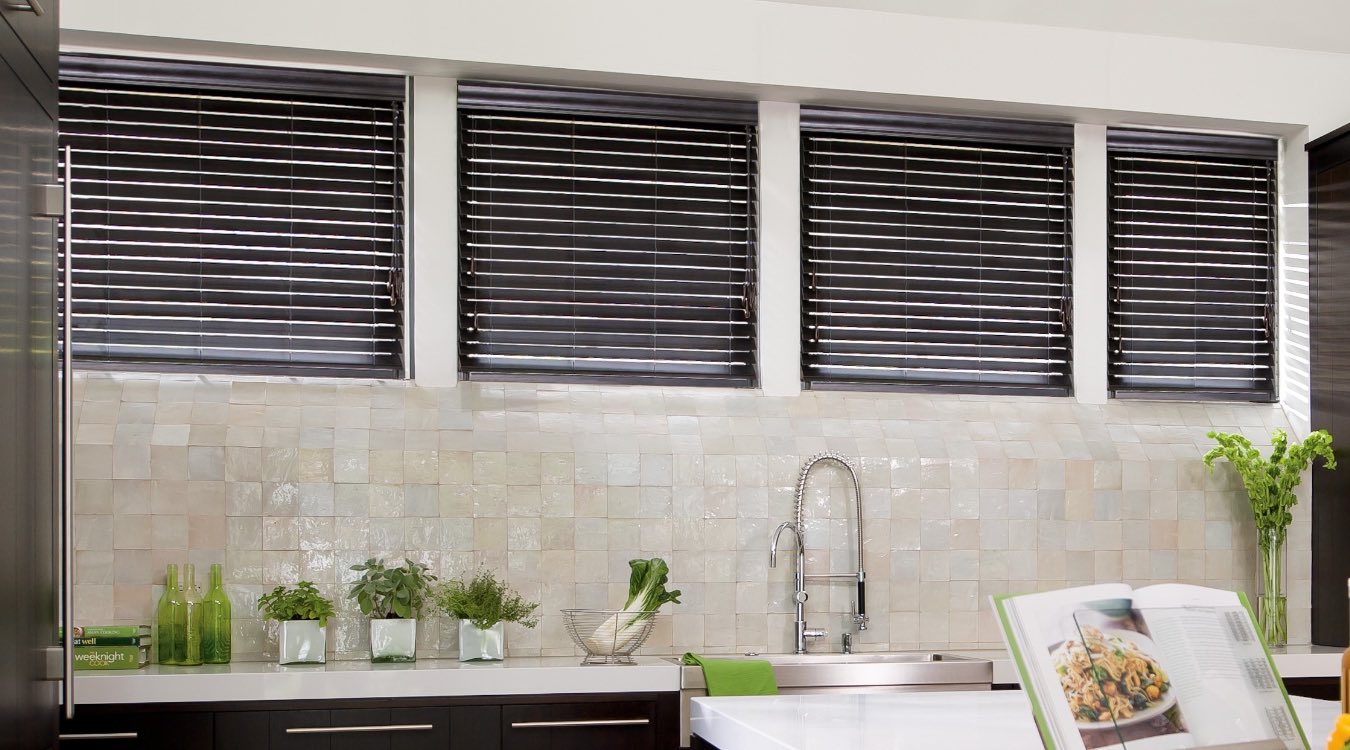 Our [[premium|premier|new] blinds marry the ease and simplicity of blinds with the longevity and simple elegance. You can choose from either natural wood blinds constructed from faux wood or basswood blinds.
Shades In Encinitas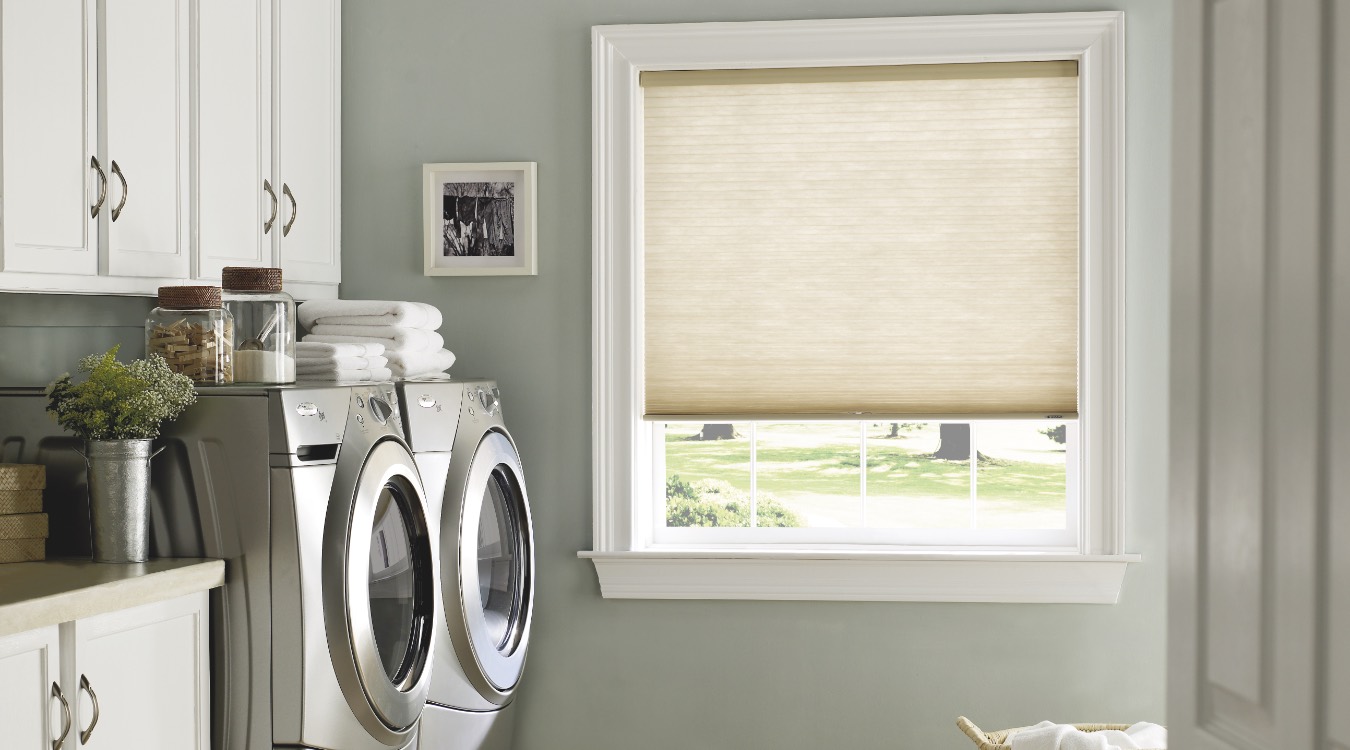 Shades at Sunburst come in an array of styles and textures to fit any room in your home. Select from our standard shades in Encinitas, patterned shades, Roman shades, motorized shades, and more to achieve the best looks for your windows and home.
For more ideas, look through our Home Idea Gallery which is stocked with photos of all of our window treatment products in Encinitas.
And that's it–you can get hand-built custom shutters in Encinitas without ever leaving your home. Since our pros are there with you to help every step of the way, you're going to get shutters that are perfectly customized to your home.
Get Started Now With Sunburst Shutters In Encinitas
Don't wait to get new shutters for your home. By going with Sunburst Shutters for your window treatments in Encinitas, you're going to get the finest in customer service along with beautiful, award-winning window treatments.
So contact Sunburst Shutters San Diego today at 760-405-8887 or use the form below to schedule a free in-home consultation. We're ready to help homeowners in Encinitas and its surrounding communities get great shutters and window coverings for their home's unique needs. So don't hesitate. Let's talk!