The First Name in San Diego Plantation Shutters, Blinds & Shades in San Diego
For decades, homeowners all across San Diego and surrounding areas have used plantation shutters, blinds or shades to decorate their windows. It's not hard to see why–plantation shutters offer everything a homeowner could want from their window treatment.
Sunburst Shutters San Diego has helped make those homes and their windows look breathtaking by offering the finest
plantation shutters
,
blinds
and
shades
in San Diego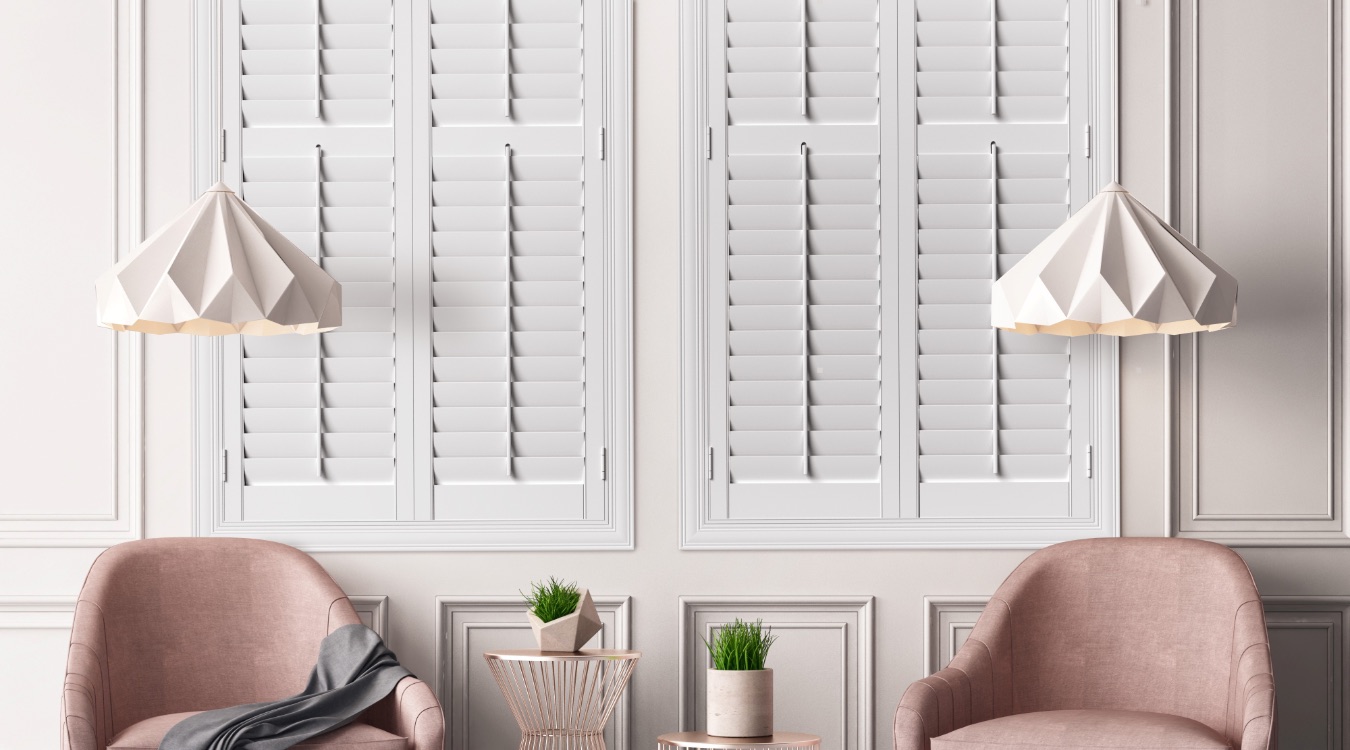 And for years, residents of San Diego have turned to Sunburst Shutters when they want to install the best custom shutters and other window coverings in their homes. Again, it's not hard to see why. Sunburst Shutters San Diego has helped revitalize countless San Diego homes, providing the latest fashions, expert workmanship, and award-winning shutters with the ease of shopping from home.
Why San Diego Homes Need Interior Shutters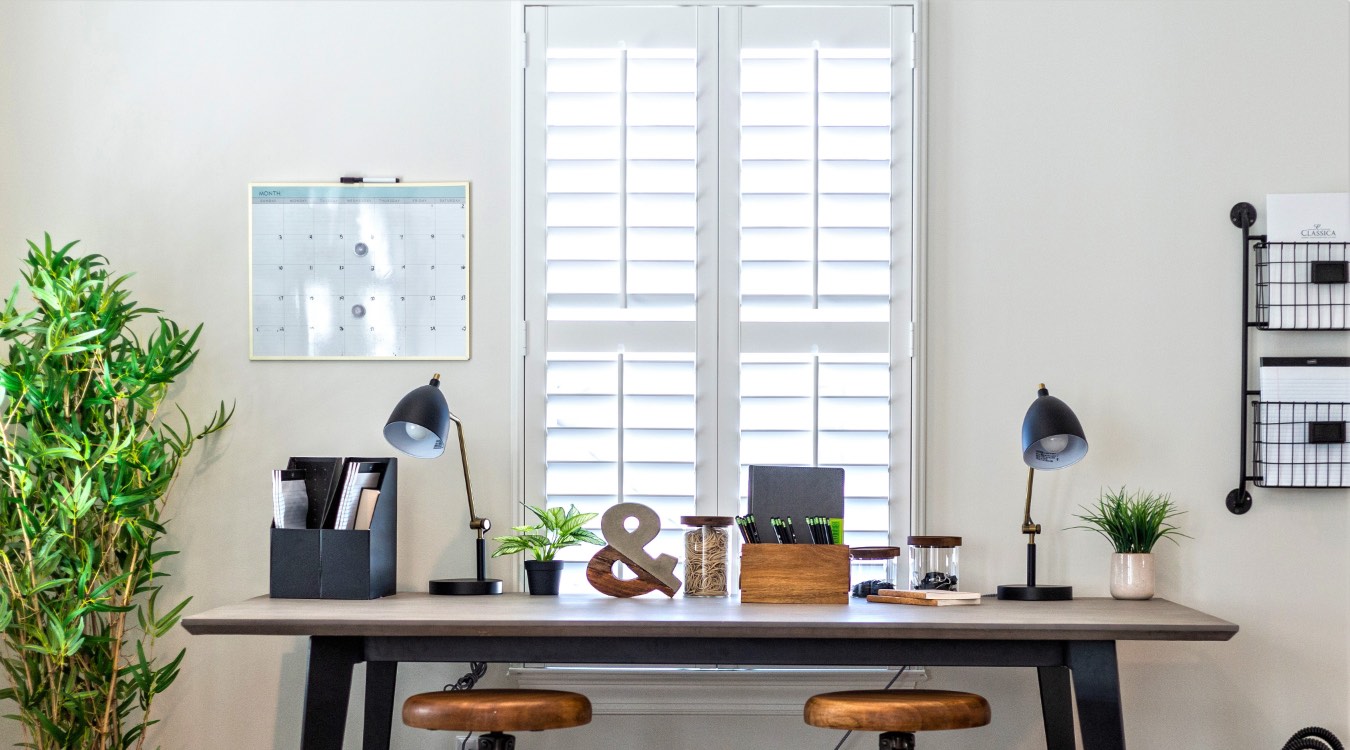 With so many homes in San Diego featuring interior shutters, there has to be a reason for it, right? In fact, there are many reasons to purchase interior shutters for your home. Here's why your neighbors are choosing them:
Shutters are resilient. Shutters' big advantage over other window treatments is that they last, survive, and thrive. Where a store-bought set of blinds or designer drapes may fray, distort or wash out in less than a few years, shutters stand the test of time. With solid construction coupled with resilient material, shutters can be a lasting piece of your home for years on end.

Shutters are energy efficient. Admittedly, blinds or shades may block a small amount of sunlight, but how good are they at controlling the temperature inside the house? Unless you plan to spring for extensive window insulation, energy may still transfer through the glass. High-quality indoor shutters can mitigate that energy movement.

Shutters are stunning. No other window treatment comes close to the enduring quality, style, flexibility, and wow-factor of interior shutters.
San Diego's Top Faux Wood Shutter: Polywood
For every reason interior shutters are San Diego homeowners' favorite window treatment, Polywood® plantation shutters offer those features in spades.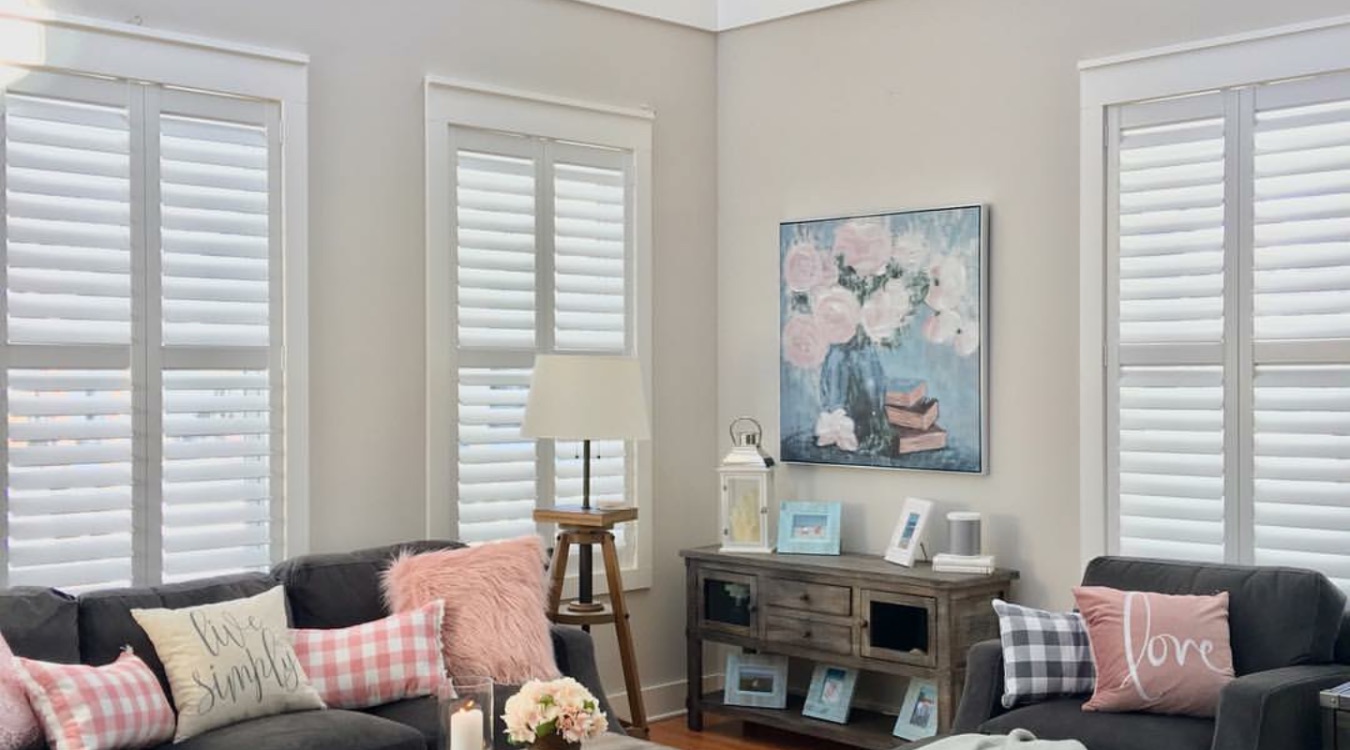 Constructed from a patented solid engineered compound, Polywood shutters are 100% unaffected by cracking or chipping, and will never split or warp. They're easily the strongest shutter you can find in San Diego. Not to mention, they're completely moisture-proof and heat-resistant, so they can shrug off even the worst disasters.
Polywood shutters come standard in varying white and off-white tones, with additional wood-like stains for a darker and moodier tone. Their classic elegance, solid louvers, and bold lines make these shutters a uniquely beautiful part of any space, regardless of the type or era in which it was built.
Our patented Polywood material, with the custom weatherstripping that's included with our shutters, makes Polywood plantation shutters easily the most energy efficient window treatment available in San Diego. Polywood shutters can block almost 50% of the energy loss through your windows, which means lower heating and air conditioning bills for you.
What's more, Polywood shutters are made in America.
Get Natural Beauty with San Diego's Finest Wood Shutters
There is nothing that can add the same feeling of backstory, character, and richness as natural wood shutters. In San Diego, the longest lasting wood shutters are Sunburst's Ovation® wood shutters. Whereas rival wood shutters are usually hollow, Ovation wood shutters are constructed from 100% solid furniture-grade teak. That gives you not only the natural warmth you can only get from real hardwood, but also the assurance that those shutters will last you generations.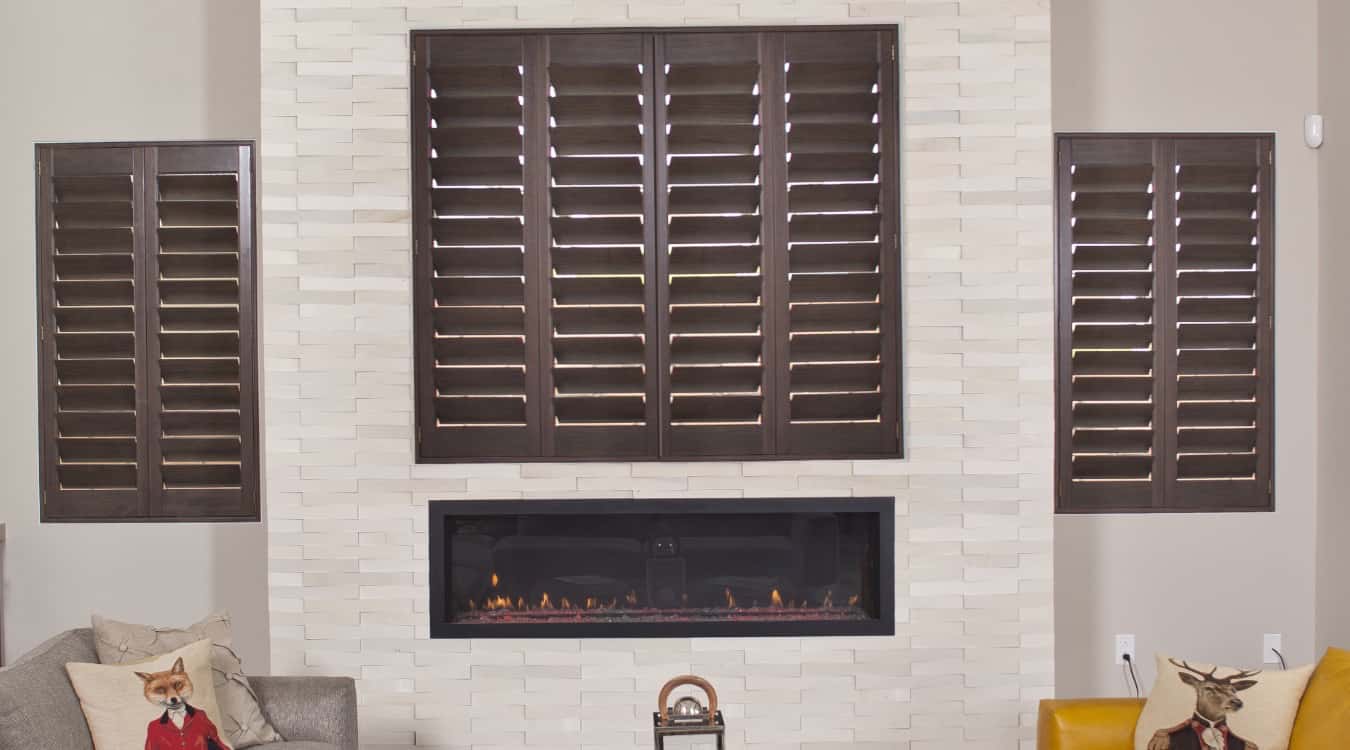 Ovation hardwood shutters can easily match the existing wood or trim in your home, too. With over 30 different wood finishes to pick from, there isn't a single space in your home they won't look stunning in.
Sunburst also sells reclaimed wood shutters in San Diego. Each reclaimed wood shutter is constructed from repurposed lumber from different sources around the country, with each individual shutter pane bringing its own history and character to your design.
The Simplest Way To Get Custom Shutters in San Diego
When you decide to pay for a home design project, you normally want the work done to be customized for your home, in both its style and in filling your home's unique needs. With Sunburst Shutters San Diego, getting unique custom shutters in San Diego has never been easier. With our 4-step process, your new custom shutters are a few days away.
Schedule your complimentary in-home consultation with Sunburst by calling 760-405-8887 or completing our simple consultation form.

One of our window design professionals will bring window treatment samples straight to your door, and get precise measurements of your windows.

Talk about your shutter choices with your consultant, pick what you want, and place your order.

A few days later, our installation team will put in your gorgeous new shutters, so you don't have to lift a finger.
Simple, right? Sunburst offers a home design experience others can't offer: finished at your pace, working within your schedule, and with professionals beside you every step of the way.
Polywood Shutters Deliver Superior Energy-efficiency And May Save You As Much As $1200 With The Energy Tax Credit!
Sunburst's proprietary Polywood® composite wood plantation shutters do more than give you a timeless appearance and an amazing degree of light control. These shutters can save you money on your utility expenses! Polywood shutters can conserve heating and cooling as much as 30 degrees Fahrenheit. The energy-smart properties of these inspired San Diego window treatments are even eligible for a 2023 federal tax credit of up to $1200.
Supplying San Diego With The Highest Quality Blinds & Shades
Although shutters might be part of our name, they're definitely not the only window treatment we have. From blinds to shades and beyond, Sunburst is your local shop for any window treatment in San Diego.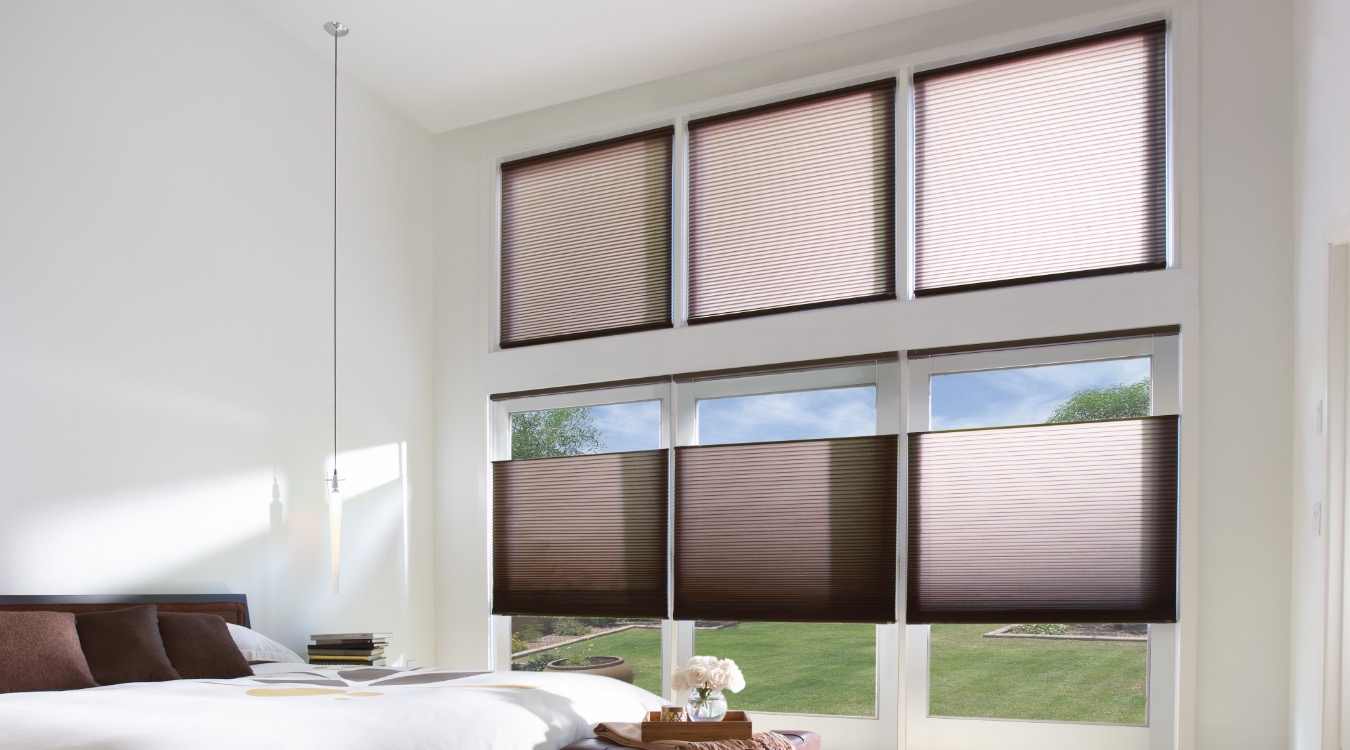 The simplicity and low maintenance of our motorized shades in San Diego are hard to argue against. We provide the highest quality cellular shades, roller shades, and fabric shades–with hundreds of choices in colors, textures and more.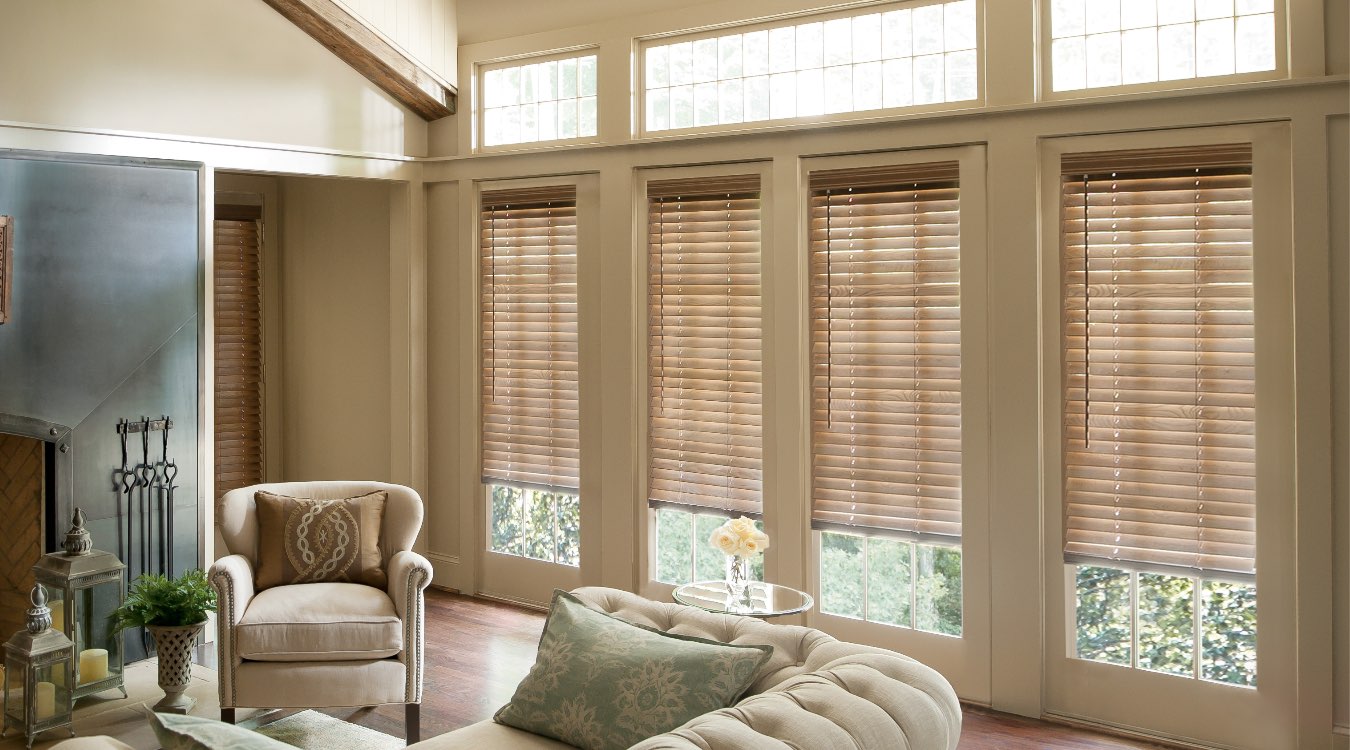 We didn't stop at building the best shutters in San Diego. Our San Diego Blinds give you the strength, durability and longevity of Polywood with the easy operation and simple design of blinds. Available in basswood and faux wood, with tons of options including motorized operation and valances, Blinds answer that old question of "Can you build a better blind?"
For San Diego Window Treatments, Turn To Sunburst
Don't treat your windows like an afterthought to your home improvement projects any more. With aid from Sunburst Shutters San Diego, you can totally change up the looks and energy efficiency of your home, without ever lifting a finger.
Just call 760-405-8887 today to speak with one of our window treatment professionals, and set up your free in-home consultation, so you'll be able to find the ideal window treatment for any of your windows, regardless of the height, unique shape, or room it's in.