Exposing 4 Myths About Shutters
We make a priority of speaking with homeowners about shutters in San Diego.
And though it may come as a surprise, when we speak with homeowners around San Diego, we hear a couple of myths about shutters floating around. Let's take a few minutes to expose some oft-repeated plantation shutter myths so that you can make the perfect choice for your home when it comes time for new window treatments.
Myth: Shutters Are Simple to Install Yourself
Lots of home projects are simple enough to do on your own in a single afternoon. Putting in shutters might not be one of them, though.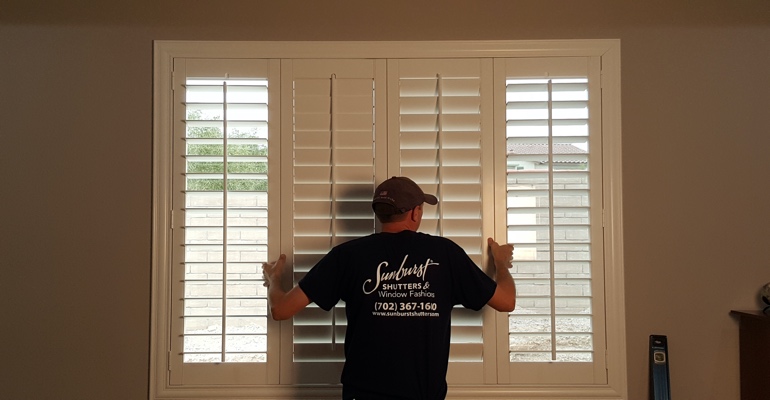 Installing new shutters can be difficult from the start, as the measurements of the window dimensions have to be incredibly precise to ensure an easy and snug fit, as well as to make sure your windows are able to open and shut. Depending on the shutter material, from Polywood® shutters to reclaimed wood shutters, lifting big shutters and installing them level can be a difficult task. Unless every step of the process is done exactly right, you could end up with uneven shutters or draftiness from weather-stripping that doesn't fit.
Myth: Shutters Make Homes Look Dim
New home designers might not prefer shutters, claiming shutters will make a home look dark or dim. This myth probably comes from being unfamiliar with interior shutters.
Think of it this way: light from the sun will always enter into your home at an angle. What shutters do is give you the ability to alter that angle by tilting their louvers, granting you more control over level of light. And don't forget, shutters are able to swing open all the way to let in all the light you might need.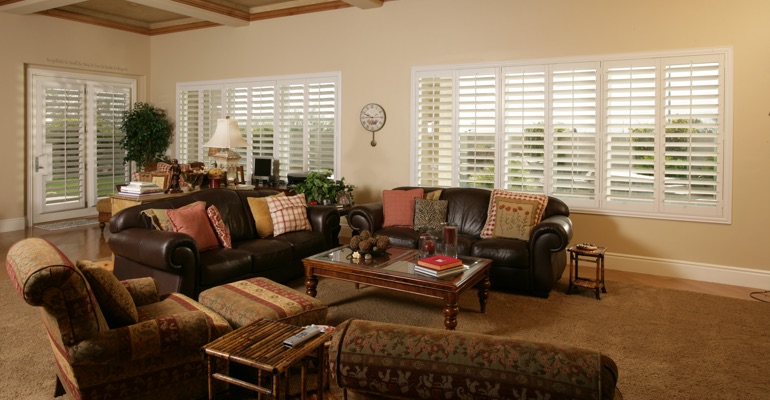 Myth: Shutters Cost a Lot
It's true that shutters won't be as cheap as common blinds from a hardware store. However this myth is all about how you think about shutters. If you're thinking them as just a basic decoration that isn't expected to survive more than a few years, then yes, shutters can be fairly expensive. But shutters are a permanent addition to your house, and have several benefits: they're energy efficient and are proven to lower your monthly HVAC bills, they can add to your home value, and shutters are able to last generations, unlike blinds–which will have to be replaced often over time.
Myth: Shutters Make a House Look Old
Perhaps the name "plantation shutters" has something to do with the myth that shutters are an "old-timey" treatment, but it certainly isn't accurate. While shutters were mainstays of older home styles stretching back decades, their crisp, clean geometry and neutral colors makes it so they fit in with more fashionable, modern designs just as seamlessly. Plantation shutters are the pinnacle of versatile window treatments.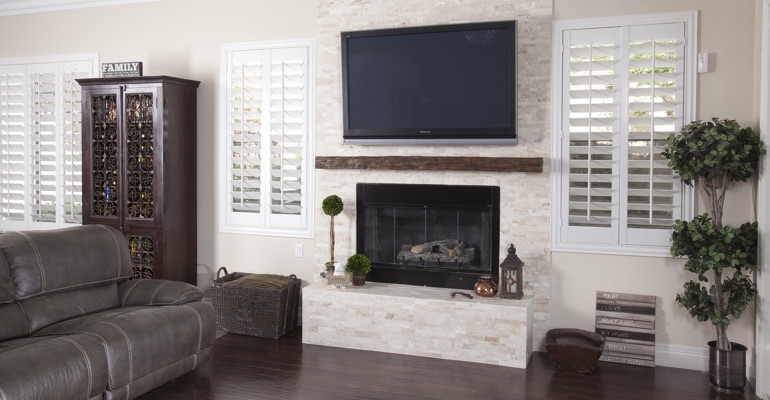 Myth: Sunburst Shutters San Diego No Longer Offers Design Consultations
Ok, that wasn't a popular myth–we just wanted to see if you were paying attention.
The Sunburst Shutters San Diego team is always happy to come out to your home for a free, no-hassle window treatment consultation. Simply call 760-405-8887 or use the form below to get started on learning the truth about what shutters can do for your San Diego home.