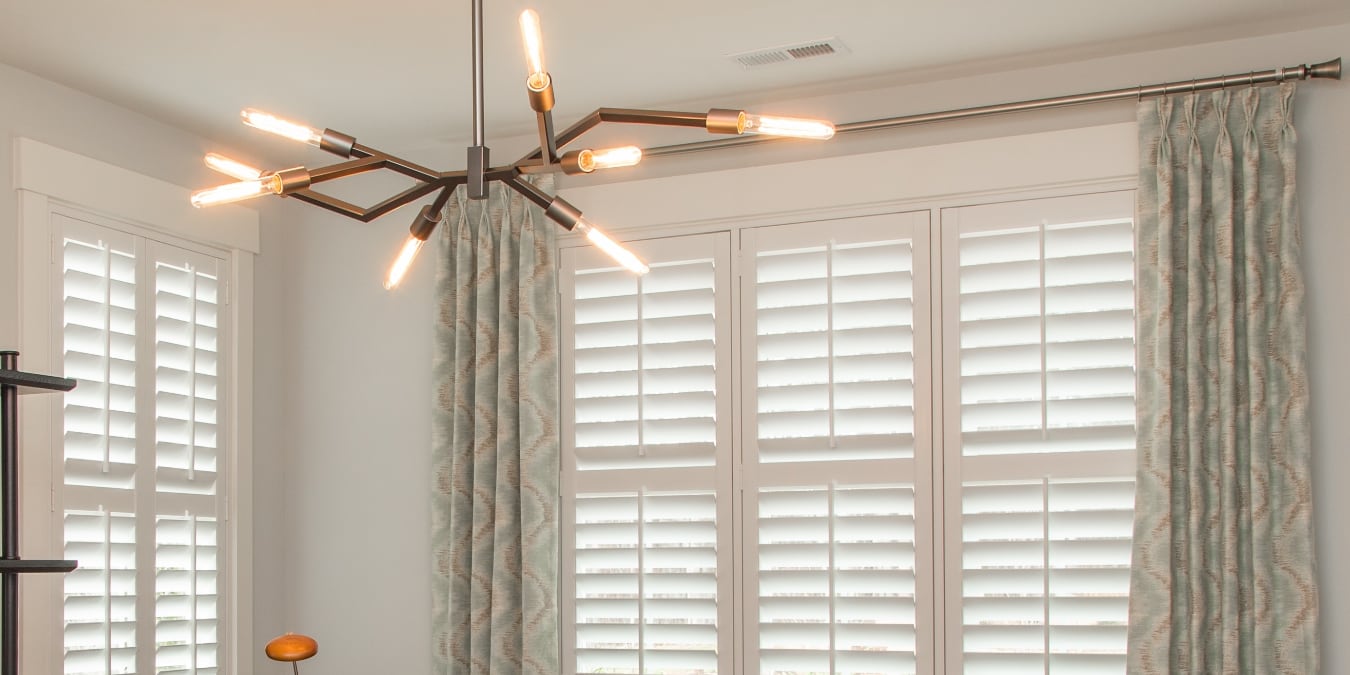 Home Office Window Treatments In San Diego That Work For You
If you are one of the many people working remotely these days, you might need some guidance in optimizing your San Diego home office. A good place to start is your window treatments. Need to see a side by side comparison of the variety of home office window treatments?
Check out our window treatments chart, for window treatments perfect for your home office.
Options like plantation shutters and motorized window shades are popular home office window treatments for San Diego professionals who wish to have a distraction-free and comfortable work setting without giving up your home's personal charm. They can even help you look good during video calls! Read how you can utilize these window treatments to your advantage.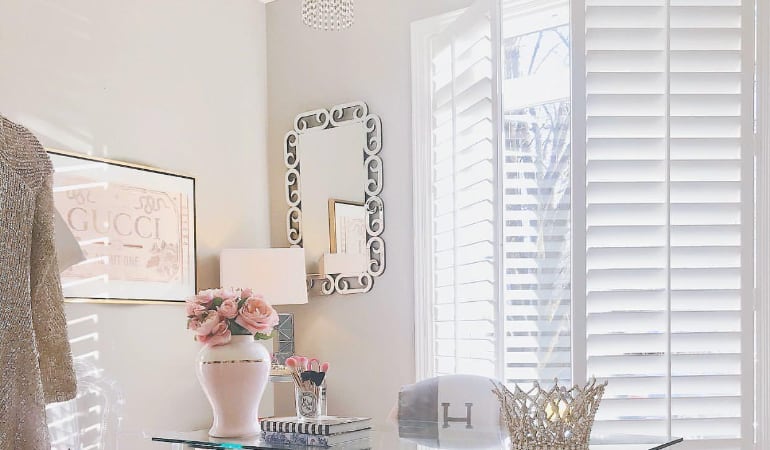 Plantation Shutters: A Top Choice In Home Office Window Treatments In San Diego
Remote work is often a challenge, so select home office window treatments in San Diego that will make the workday more pleasant. The unique design of plantation shutters makes them a popular option when you'd like to adjust your area's temperature and light levels.
A benefit of working from your home office is that you are in charge of the comfort levels. Even so, you aren't looking to inflate your energy costs by running the HVAC too much. Faux-wood shutters with insulating capabilities can help. On a hot, sunny day, keep your shutters closed to cool your home office and keep the glare off your display screens. On chilly days, that insulating ability fights off those cool drafts.
Ready to reduce electric bills or hate lackluster lighting? Shift the tilt rod on your shutters for natural light that you can redirect from your computer display and into dark corners. Close the slats back up to block outside distractions like delivery trucks or the neighbor's dog. Or shut your shutters for privacy after the sun goes down if you need to work late.
If you're looking for a little more appeal in your home office, the clean lines of Polywood shutters create a stylish design component that enlivens even the most ordinary windows. They can be found in a multitude of adaptable colors, too. Whether you pick classic white shutters or a warm-toned hardwood shutter, your new home office window treatments will have you excited to work from home!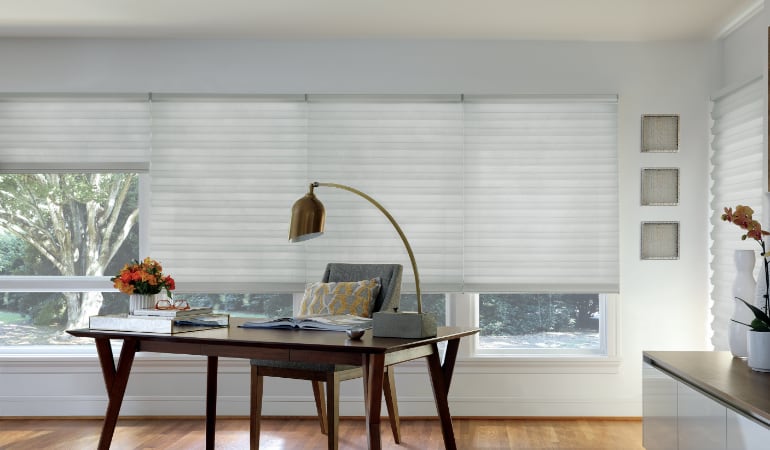 Motorized Window Shades Are A Smart Choice for San Diego Workers
Like Polywood shutters, various types of shades deliver privacy and comfort control for your work space. You can use blackout roller shades to block sun glare. Energy-conserving cellular shades ward off those cold drafts and hold in warm air. Transitional shades allow you to pick between filtered natural light or total darkness.
Window shades also come in a multitude of materials and colors to match your unique taste and fulfill your idea of a perfect home office. You might like something stylish like Roman shades that provide a great background during conference calls or a simple and functional product like roller shades to eliminate outside disturbances.
Once you know what type of window shade you want, get the motorized version to upgrade your space even more. Motorized window shades operate with a remote control instead of your hands. This provides an effortless method for controlling the lighting in your home office.
When the sun moves and a glare breaks your concentration, you can close your shades with a tap of the remote without getting up. If sunlight is making you look washed out on a video call, or you realize your office looks too dark on screen, you can close or open your motorized shades from your desk without interrupting the meeting. Your manager and co-workers will be amazed by your professional workspace when you customize your home office window treatments in San Diego.
Are You Still Wondering What Window Treatments Is Right For Your Office? We've Put Together This Chart To Help Compare All Of Your Choices.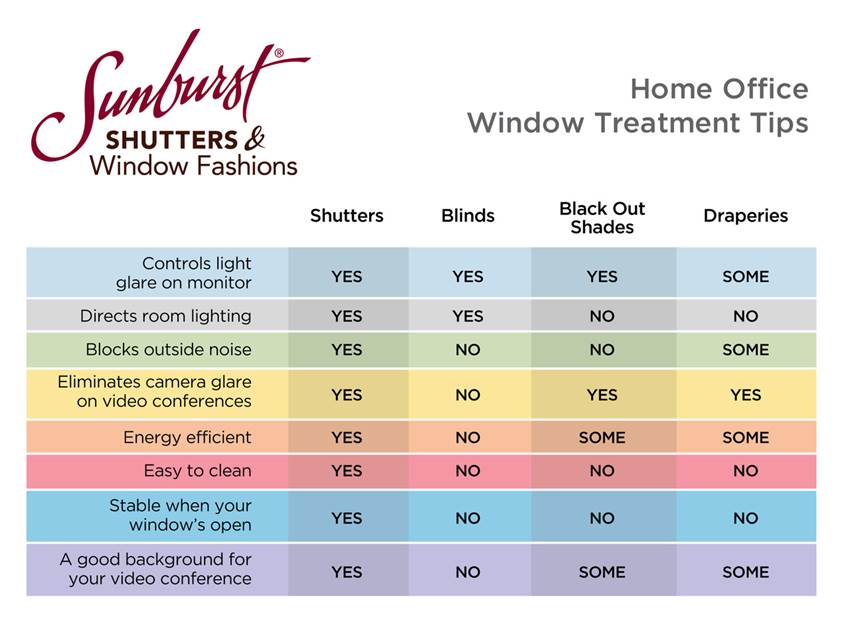 Get the Most Out Of Your San Diego Home Office with Window Treatments From Sunburst Shutters
You can get more done during the day when your window treatments keep you comfortable and distraction-free. Turn to the window treatment experts at Sunburst to find the right product for your home office. To schedule a complimentary in-home consultation, dial 760-405-8887 or submit our simple form.