Tips For Choosing Child-Safe Window Treatments In San Diego
Even though they're effective at managing exterior light, window treatments can present a few unexpected risks to kids in your San Diego home. To illustrate, cords of window treatments may pose a risk for entanglement or choking. Likewise, kids might become injured by yanking down window treatments, and a number of products might also consist of hazardous materials.
Do your part to keep your family protected by purchasing safety window treatments in San Diego like plantation shutters and cord-free shades and blinds that don't come with the hazards that cheaply-made window treatments do.
Only Use Cordless Products Around Young Kids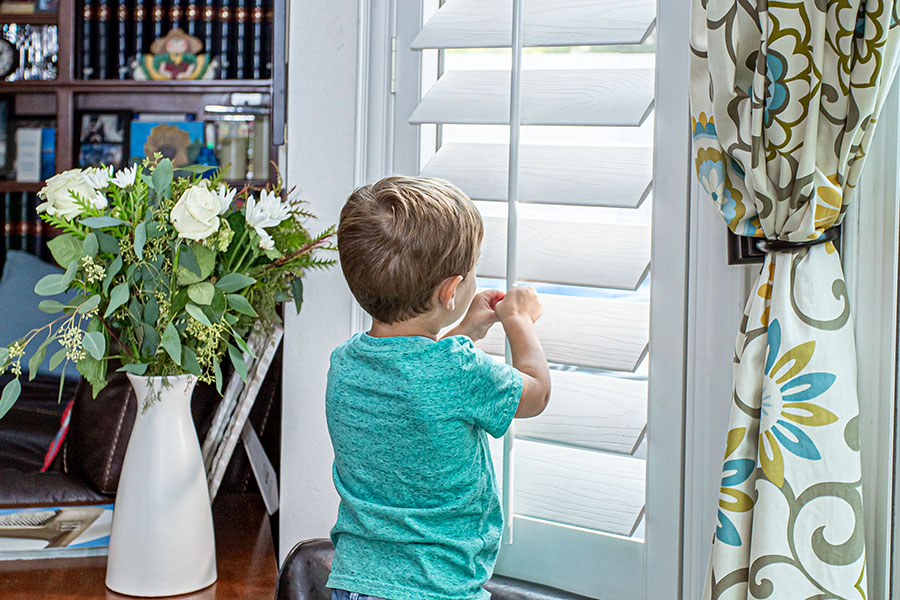 Tragically, cords of window products have caused death and serious injury with babies and young kids. Although numerous homeowners try tucking the cords around the top of their window treatments, your loved ones are safer if there aren't strings to start with.
Plantation shutters are always free of cords.
They have hinge-mounted panels that swing open and closed in a frame. The panels also include an assembly of movable slats that you may tilt to get the right amount of light. Louvered shutters have no unsecure, dangling parts for kids to get caught in and are smart for your little ones' bedrooms and playrooms.
You might also choose non-corded window shades or blinds. Premium natural wood and faux wood blinds can be customized with cordless functionality where you use the lower rail to open and close them. And most custom window shades are available with cordless possibilities that function without cords.
Install Robust Window Treatments If Your Household Has Interested Tots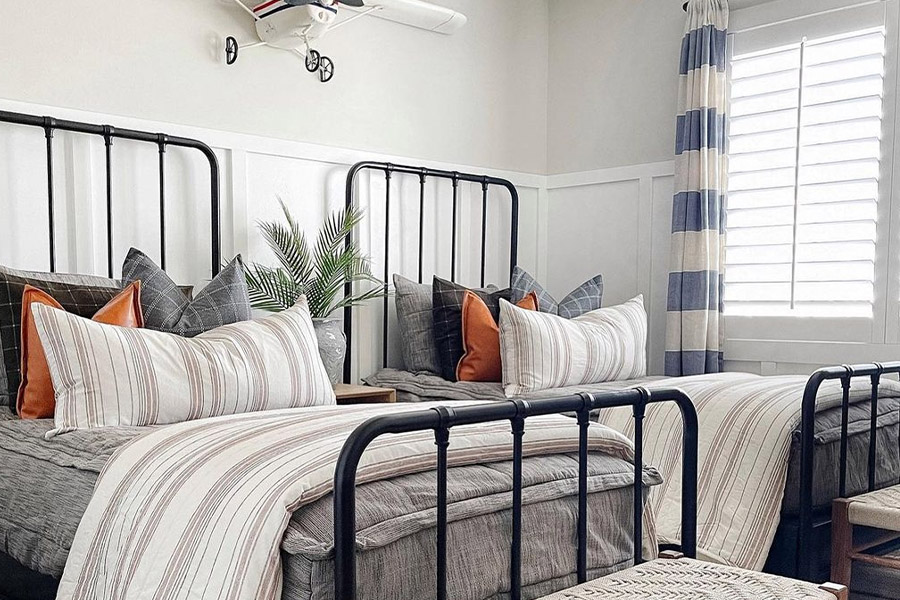 Sometimes, a drooping window covering offers too much attraction for a playful child to resist pulling on. The window treatment may rip, pull out of the wall, or fall on the youngster. And insubstantial aluminum blind slats will bend or break if toddlers get too rough with them.
Interior shutters are the leading child-safe window treatments in San Diego. They permanently attach to the frame or wall around your window and can't be pulled off. Their strong natural wood or composite wood will never shred and doesn't damage under frequent daily use. Parents appreciate how easy shutters are to clean as well. Merely wipe them down with a feather duster or dampened cloth to remove grime and little fingerprints!
Because plantation shutters are so well built, they can also lessen the probability of little ones falling out of windows. If you open window for a little fresh air, blinds and fabric window treatments won't keep your loved ones from climbing or toppling out the window. Sturdy shutters, on the contrary, will stop a little body that pushes up against them. You may fasten the panels to prevent kids from getting out of the window and tilt open the slats to enjoy some exterior air.
Stay Away From Treatments Fabricated With Dangerous Materials
You know you need to keep toxic supplies where they can't be reached by little ones, but a range of household furnishings might consist of unsafe materials that you never thought about. Fabric window products can have dangerous and/or fire retardant compounds and window blinds may have coatings that give off harmful gasses.
To keep these hazards out of your San Diego residence, choose window treatments made with natural, unaltered materials and harmless finishes. Premium natural wood Ovation® shutters and Polywood® shutters, for instance, both come with high-quality finishes that will not emit fumes.
Consult With Sunburst Shutters San Diego About Child-safe Window Treatments In San Diego
Sunburst Shutters San Diego is concerned about your little ones' safety in San Diego. We're proud to install various window treatments that play a role in keeping your family free from harm. Arrange a no-charge at-home consultation today, and we'll help you decide which products best fit your your home. Get started today by placing a phone call to 760-405-8887 or complete the form below.