How To Use Roman Window Shades In San Diego
Home decor professionals are well aware that Roman window shades are a popular choice for good reason. Honestly, they have always been an elegant and modern product for people seeking a fabric shade with unparalleled flexibility. They are appropriate for numerous spaces and might be an excellent alternative for your home too. Are you ready to learn why Roman window shades are so popular in San Diego?
What Exactly Are Roman Window Shades?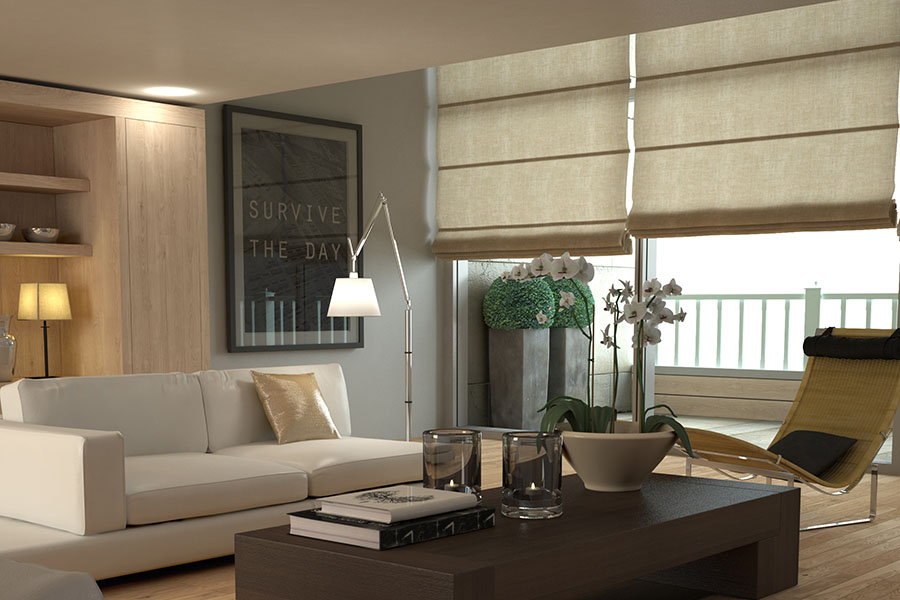 In what way is a Roman window shade unique from other kinds of window treatments? The answer centers around how the shade comes together as it moves up. These window coverings are made of a soft material that folds in even segments. This gives the shade a clean, uniform appearance, regardless of whether it is fully extended, partially opened, or raised up completely. They offer a nice blend of volume and feel while serving as a stylish, more practical option compared to drapery.
A Style For Any Space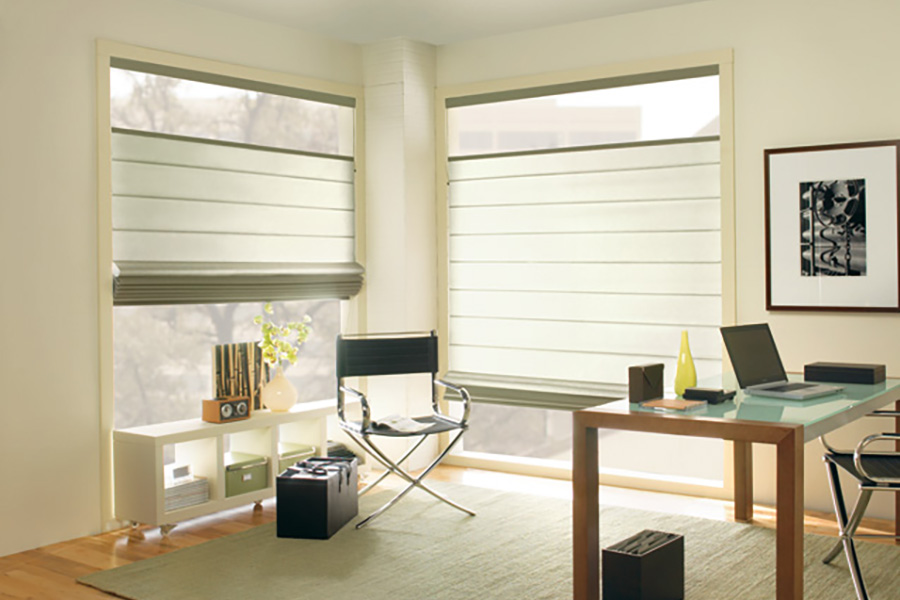 This distinguishing fold is key to the Roman window shade's regard in San Diego and it is available in a range of options. Let's take a look at the types of folds:
Soft/Hobble Fold: Soft or hobble fold Roman shades are the most well-known style, featuring small folds that result in the flowing look of a waterfall.
Flat Fold: Roman shades featuring flat folds are exactly what you might imagine -- a singular, flat piece of material. This is perfect for drawing attention to a special design or if you would like to incorporate a bold accent color.
Batten Front: Battens, also referred to as tunnels, are loops of cloth on the front of the shades. These loops are positioned at the fold points and may house components like a piece of wood as a design feature. This tunnel creates a special result unlike other Roman window shades.
Batten Back: Batten back has fabric loops on the window side of the window treatment. Even though this may sound like it wouldn't impact the outward form a good deal, it promotes a graceful allure you may like!
Choose From Your Preference Of Cordless, Corded, And Even Motorized Shades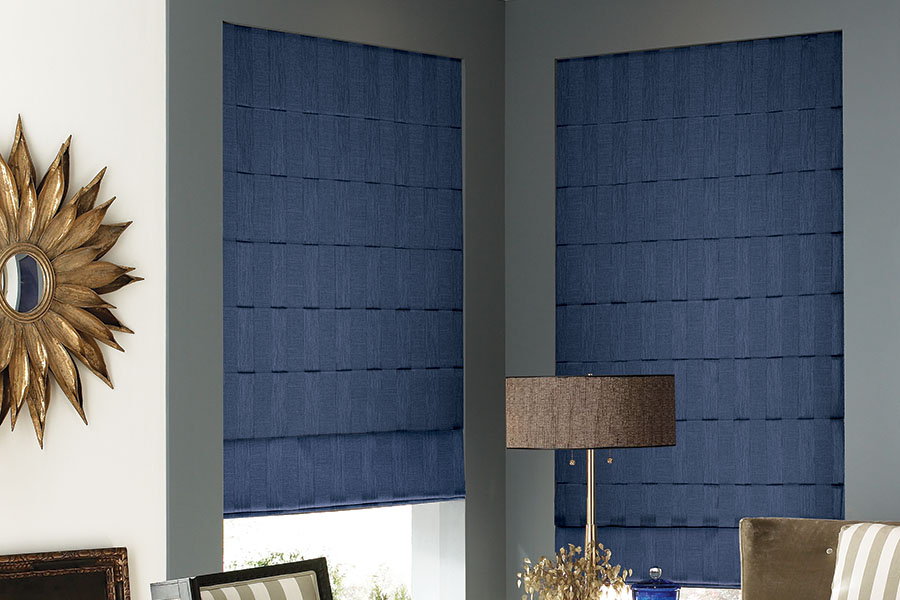 A big perk of having a Roman window shade in San Diego is the manner in which the cord is integrated. In corded models, they are cleverly tucked behind the panel, hiding it from view and keeping them safe for children. There are also cordless options that allow you to effortlessly manipulate at the base to fold and unravel. Or get motorized shades that are becoming increasingly popular. With the press of a controller, your shades will move up or down however you want.
How to Best Use Roman Window Shades in Your San Diego Home
Fabric composition is a hallmark of the Roman window shade, affording a great deal of personalization. They may also be designed to meet windows of any size or shape. The fabric comes in a multitude of materials, offering a wide range of transparency levels for your preferred amount of light and privacy. You will also come across a virtually unlimited selection of patterns and colors to complement your decor. Your choice greatly influences the final cost.
The fabric results in these shades being not appropriate for a moisture-heavy environment like over a kitchen sink or in a bathroom. In these kinds of areas, a Polywood® louvered shutter would be a preferred choice. In other areas, the Roman window shade is a quintessential fabric window treatment with options for any type of interior!
Explore Roman Window Shades in San Diego at Sunburst Shutters San Diego
Explore what Roman window shades can provide your home with Sunburst Shutters San Diego. Our experts will help you customize a shade that perfectly matches your style. All you need to do is contact us at 760-405-8887 or fill out the form below to schedule your complimentary, on-site consultation.