Your Top Choice In Window Treatments For Palladian Windows In San Diego
Stylish Palladian windows bring a special touch to every San Diego residence. These substantial windows consisting of a tall arched window flanked by a pair of smaller-scale rectangular shaped windows provide an abundance of sunlight and a spectacular view. The question is: how do you shield these stunning windows for darkness and privacy without hiding their shape?
Louvered shutters are the ideal window treatments for Palladian windows in San Diego. The simple reasoning is because shutters are customized to accommodate the precise size of your project. They keep the shape, offer outstanding light and privacy control, and match the breathtaking allure of your Palladian windows.
Louvered Shutters Fit The Size And Shape Of Your Palladian Window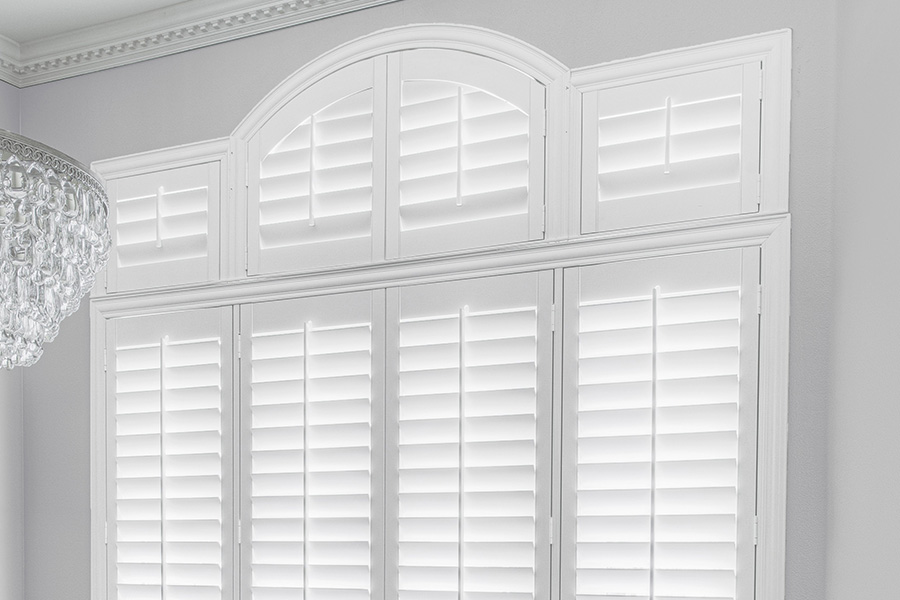 In the event you have such a lovely window as a Palladian window, you wouldn't want to conceal its design. Although traditional products like curtains provide some ability to control light and privacy, these one-size-fits-all window treatments will either obscure your taller, arched window or leave the upper part unshielded and let light in.
Customized interior shutters solve this problem. Both real wood and faux-wood shutters are made to accommodate your window's precise dimensions. A frame is fabricated around the window, and louvered panels are designed to attach in your framework. When you have an arched window like a Palladian window, you may elect to have the two panels reach the top of the arch and have the same curved edge as the surrounding frame, or you might have the arch handled on its own and use a half-round sunburst. No matter what you decide, the slats remain functional so you enjoy excellent command over the levels of privacy and light.
Interior Shutters Help You Control Natural Light And Privacy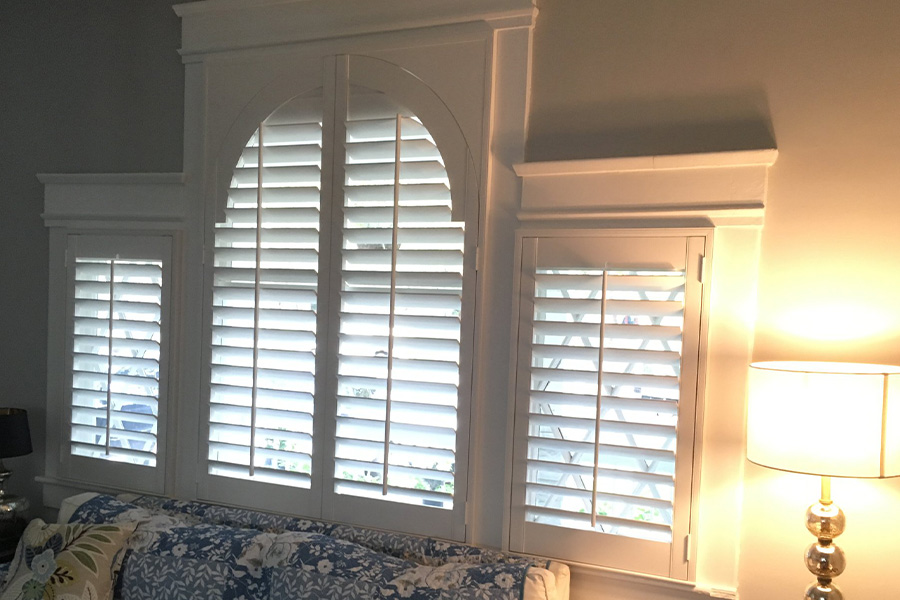 By providing such a precise fit, louvered shutters supply you with complete command over how much sunlight and privacy you experience with your Palladium windows. Expertly placed plantation shutters will not have unwanted space between the window and shutter frame, and when you close the slats, you prevent sun glare while enjoying more privacy. This precise construction makes interior shutters a great choice for conserving energy.
Composite shutters,
in particular, insulate windows with their patented insulation system.
Naturally, sometimes you want to enjoy the outdoor scenery through your Palladian window and fill the room with sunlight. In that case, tilt open the slats until you have the view or light levels you require. You are able to manipulate the the slats to shift glare from reflective surfaces or away from your eyes as well.
Louvered Shutters Highlight The Allure Of Your Palladian Window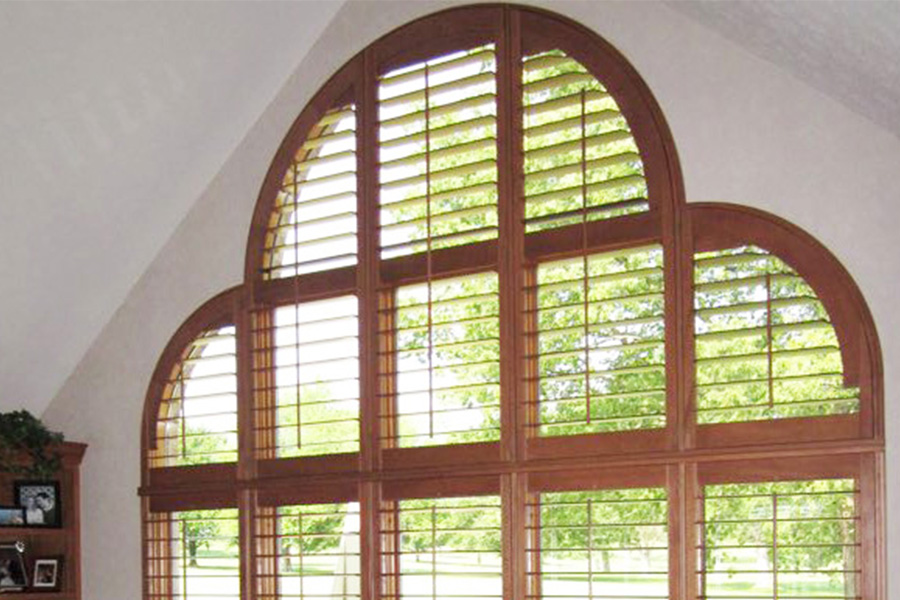 A glamorous window deserves similarly beautiful window treatments. Interior shutters look stunning as window treatments on Palladian windows in San Diego. They bring breathtaking architectural detail and texture to any area and are a definite upgrade over basic fabric window treatments or blinds. You also have the opportunity to design the look you need with custom options like natural or faux wood, frame style, and color. Go trendy and minimalist with white composite shutters and a thin frame or traditional with
real wood Ovation shutters
with a luxurious wood stain and elaborate frame. When you have a range of possibilities, it's easy to customize interior shutters that match your home's architectural features.
Consult With The Experts At Sunburst About Window Treatments For Palladian Windows In San Diego
The staff at Sunburst Shutters San Diego goes the extra mile to ensure you locate the perfect window treatment for any room in your residence. We will direct you through our comprehensive selection of deluxe window materials and precisely install your treatments so they look their very best. Transform your home with a free on-location meeting by placing a call to 760-405-8887 or by filling out the form on this page.