San Diego Window Treatments For Doors with Half Glass, Full Glass, And Custom Windows
An entrance that showcases glass panes delivers a distinctive design flair to your home and lets in natural light. But what if the door gets a heavy dose of the sun's rays or allows nosy neighbors a sightline into your San Diego residence? Products like interior shutters, Roman shades, and zebra shades all provide appeal and protection when you need San Diego window treatments for a door with half glass, complete glass, or custom windows.
Install Durable Shutters For Appealing San Diego Window Treatments On Doors With Half Glass, Complete Glass, And Custom Windows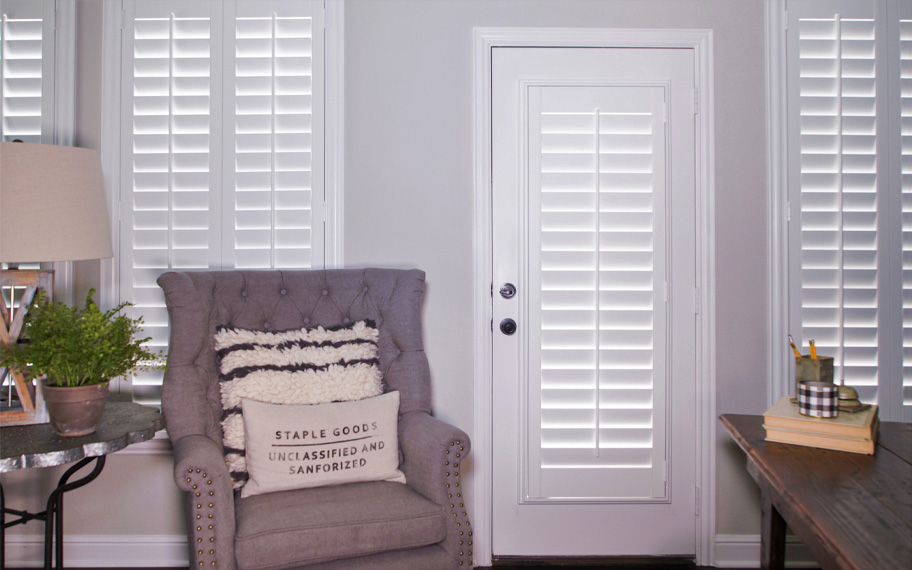 Your entryway is a conspicuous design element that friends and family will take note of at your San Diego home, which means your window treatment should leave a good impression. Plantation shutters look amazing on doors. They add architectural interest to your entrance, and the movable louvers let you adjust the levels of light and privacy. Interior shutters are also one of the best San Diego window treatments for doors with half glass, complete glass, and customized glasswork because they can be made for windows of any size or shape. Custom shutters will precisely cover an [[arched or circular window's shape]67] when other products cannot.
Polywood® shutters are the most resilient window treatments you can choose for your windows. They can withstand knocks from children and your furry friends coming through the door, and grimy paw and hand prints wipe off easily. Polywood's faux-wood composite resist warping and splitting because of cool or humid air entering past your door. And they'll never sway or slap against the door like traditional metal blinds would. The bottom line is they stay looking beautiful for longer..
Use Roman Shades To Block Or Filter Light With Elegance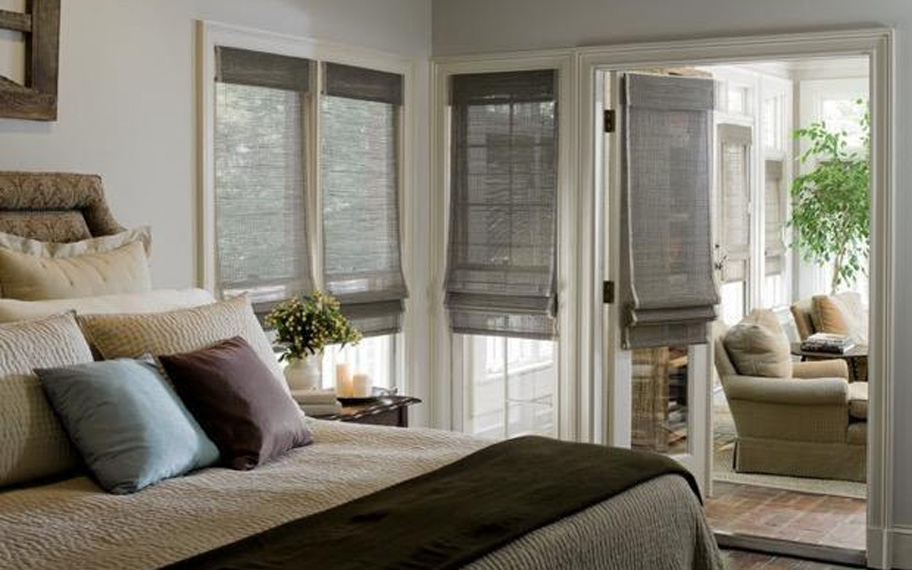 Doors with glass are great for your design aesthetic but might cause an issue if they allow glare from the sun. Fashionable Roman shades are terrific San Diego window treatments for doors with half glass or whole glass due to the fact they can be purchased in many different opacities. If your door is oriented west or east, you can install a less transparent option to block direct sunlight. If large trees or a porch roof provide shade, a more transparent shade will welcome in a pleasant amount of filtered sunshine. You can also consider Roman shades that open at the top and bottom for a sliver of light while keeping your interior private.
Roman shades offer the added benefit of coming in many colors and patterns to complement your San Diego property's unique design. Shades of varying patterns and colors enhance an otherwise plain door window. If your window has tinted glass or a beveled edge, select a solid color shade so that a pattern doesn't clash.
Install Zebra Shades For Versatile Light Control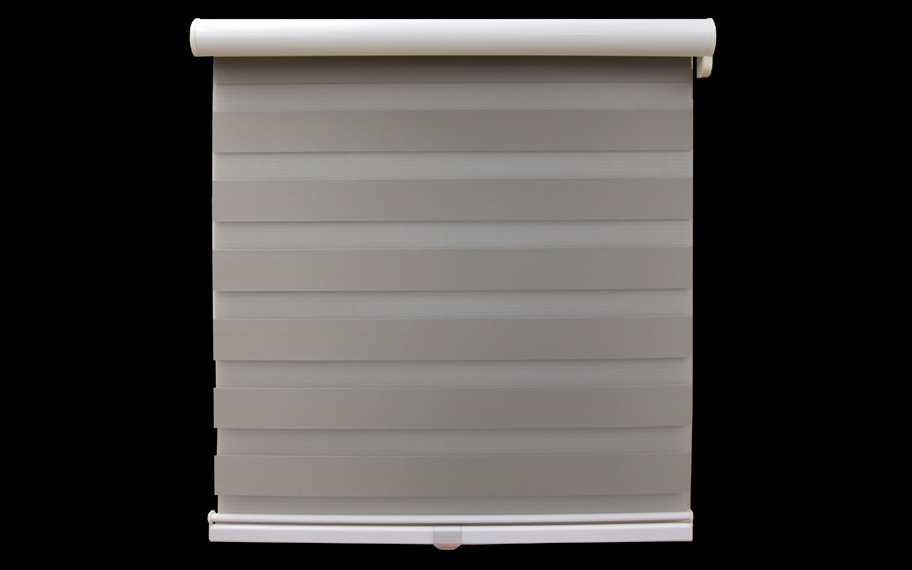 Zebra or transitional shades combine the function of privacy with the ability to let in light. They are made from thinly cut material and stay close to the door. Transitional shades are a clever substitute for roller shades and they have continuous looped fabric with solid and sheer segments in alternating stripes. The front panel of fabric can line up with the back panel so you can look out through the sheer portions and welcome in natural light or set the opaque sections over the see-through parts to impede light and any view from the exterior.
Zebra shades can be purchased in a variety of styles and colors. You can also choose how to operate your zebra shades. If installing to a door, the most sensible selections are cordless window treatments since cords can get twisted or trapped in the door. For effortless operation, you may choose an electric-powered option that opens and closes with the pressing of a remote if you desire to alter the amounts of light and privacy.
Enhance Your Door With Plantation Shutters And Shades From Sunburst Shutters San Diego
At Sunburst Shutters San Diego, we have only the finest interior shutters and shades for your glass doors and all the additional windows in your San Diego home. Simply tell our knowledgeable staff , and we'll find attractive and functional options for each and every room. To start with a complimentary on-site appointment, dial 760-405-8887 or fill out the ensuing form.