The Best Awning Window Treatments In San Diego
Awning windows in San Diego can prove a challenge to shield while still taking advantage of their many perks. They are hinged from above and open from below as you turn a crank. You typically see them higher up the walls than other window varieties and in more humid spaces like baths and kitchens where you require additional airflow. You will also find they're generally more wide than tall.
Adaptable Polywood® plantation shutters are well-suited to the challenges of awning window treatments in San Diego. They open and close effortlessly, match the unusual dimensions of awning windows, and offer a defense against water damage. Here are all the reasons why Polywood shutters have become your top pick for awning window treatments.
Polywood Shutters Are The Perfect Complement To Awning Windows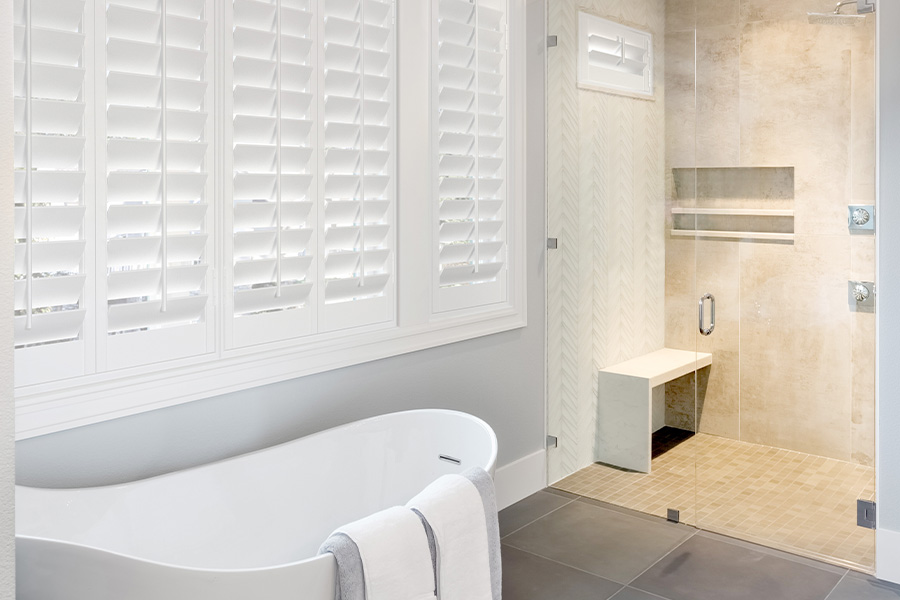 Awning windows are used to bring your home plenty of light and air circulation, so you can't have window treatments that inhibit that. Polywood shutters are perfect as they offer many means to manage natural light, ventilation, and privacy. You can swing open their full panels of slats to the sides in the event you would like complete sunshine or fresh air from your awning windows or you might shift their louvers for partial sun. When your awning windows are higher up your walls, the sun's rays could enter at an awkward angle. Slats are able to help redirect light if it creates glare on a TV or gets in your eyes.
If your awning windows are further up the wall, shutters will still be a cinch to adjust. You'll never have to extend to the highest point of the window to move them like you do with some shades. All you have to do is adjust the slats and panels using the tilt rod from wherever you can reach. Shutters don't have cords that can get stuck and wrap around your cranking assembly either!
Polywood Shutters Adapt To Unique Awning Windows For Superior Insulation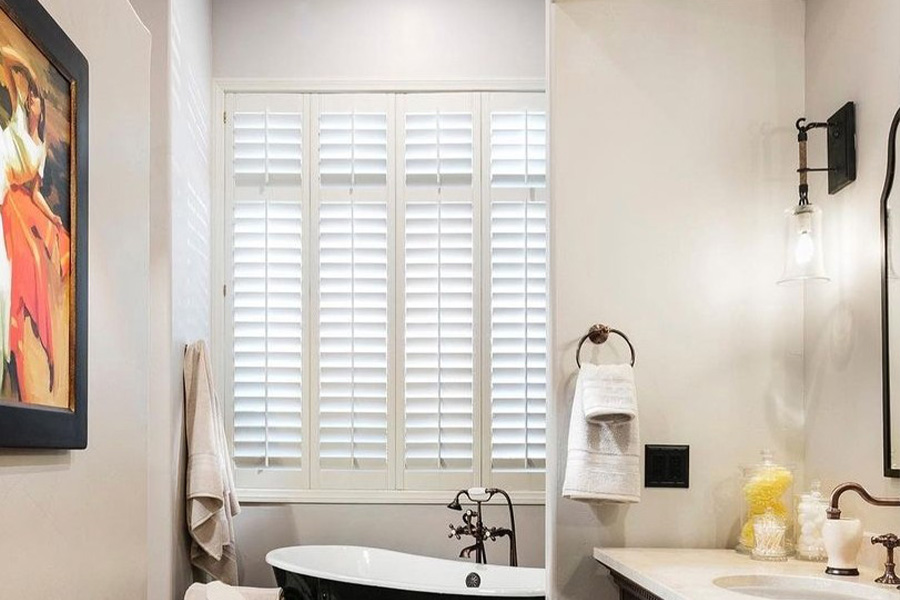 Since awning windows are frequently greater in width than height, you probably won't find store-bought products that match them exactly. Use
custom-made interior shutters
instead. Their frame is constructed to your window's exact measurements to be certain you enjoy a flawless fit. This precise construction looks better and prevents openings for light or drafts to get through. The panels can even be designed around your awning window crank, so it's easily usable.
Polywood shutters feature the extra bonus of innovative weatherstripping that brings another level of insulation if you shut them. This insulation capability helps keep the room at a pleasant temperature and reduces your utility expenses.
Polywood Shutters Are Resilient Against Humidity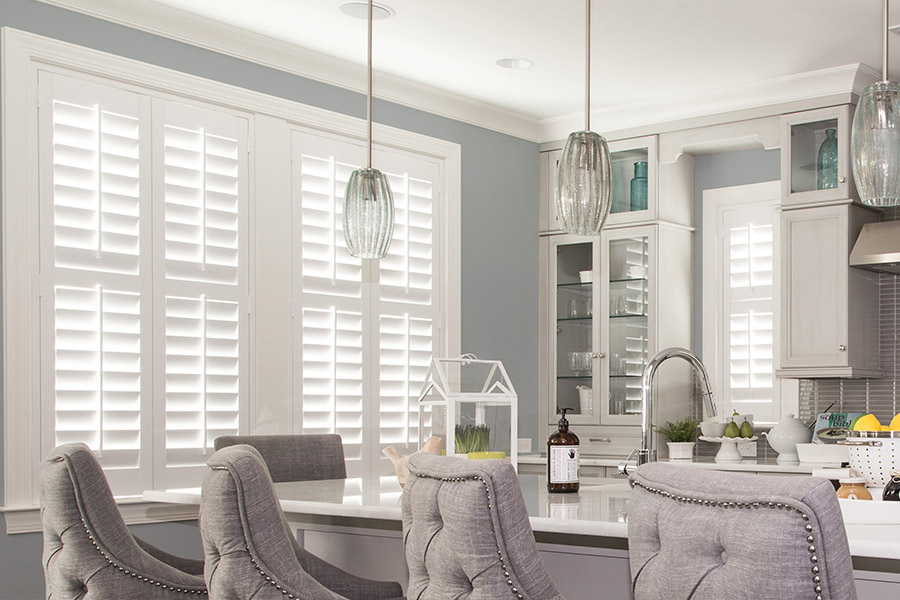 You'll typically see San Diego awning windows in kitchens or bathrooms for extra airflow. Unfortunately, the constant humidity and higher heat in these areas has the ability to ruin fabric and wood window treatments. This won't be a concern with Polywood shutters! The faux substance and tough outer coating doesn't split, warp, or discolor from moisture and heat. You can put them on awning windows near the shower or overlooking the kitchen sink, and they'll remain immaculate for decades.
Sturdy Polywood shutters are easy to clean, as well, even in the event your awning windows are hard to reach. In lieu of removing them to throw in the wash like curtains or struggling to access them with a brush attachment for your vacuum like shades, you can easily remove dirt and dust with an extendable duster. In the event your bathroom or kitchen shutters get sticky, all they need is an easy wipe down with a dampened cloth.
Sunburst Shutters San Diego Supplies The Perfect Awning Window Treatments For San Diego Residences
Sunburst Shutters San Diego will help you pick awning window treatments you love from our incredible collection of products. We bring samples to your home so you will get an idea of how incredible our quality window fashions look in your space. Simply dial 760-405-8887 or complete the form on this page to schedule your complimentary in-home appointment.