The Top Nighttime Privacy Window Treatments For San Diego
When the sunlight fades at the end of the day, you don't want people seeing into your San Diego house. You likely will want to put up various products to conceal your windows and the interior view, but some products are see-through or have gaps at the sides. As an additional concern, you could wake up at the start of the day to discover that you neglected to shut the blinds or shades the previous evening. To prevent curious onlookers from spying on you, try customized interior shutters as nighttime privacy window treatments in San Diego. You also have the option of installing automated motorized window shades so that you never forget to pull them closed again.
Use Louvered Shutters For Nighttime Privacy Window Treatments In San Diego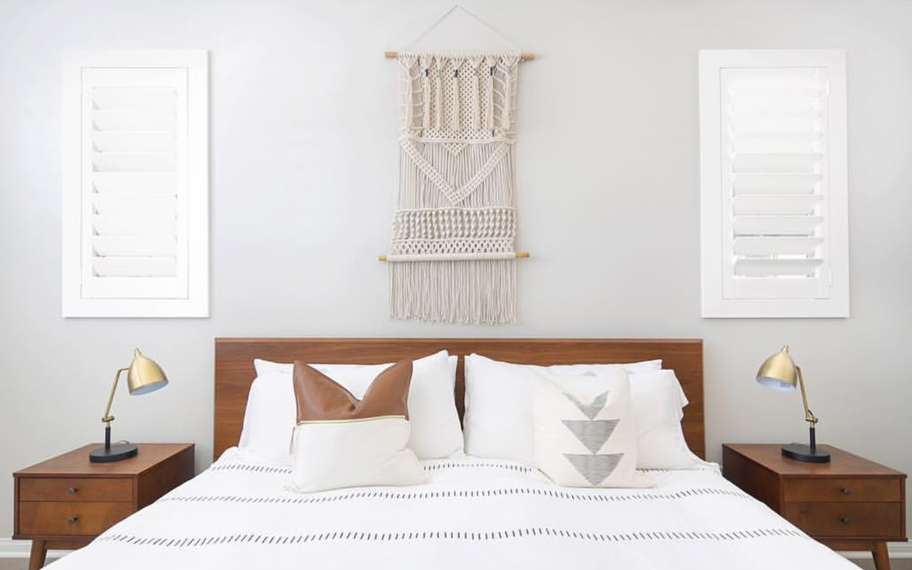 In the event your store-bought blinds have gaps at the sides that impede absolute privacy, switch them out with custom-fitted plantation shutters. These durable and attractive choices make excellent nighttime privacy window treatments for San Diego houses as they are specifically designed to match your window dimensions perfectly and eschew problematic spacing. During ordering, you can choose one of two opaque materials: synthetic or real wood. Once in place, the slats fit neatly next to each other to restrict any sightline into your home when closed. Nobody on the exterior will be able to discern anything but a slight glimmer of light that trickles past your shutters after you close them at night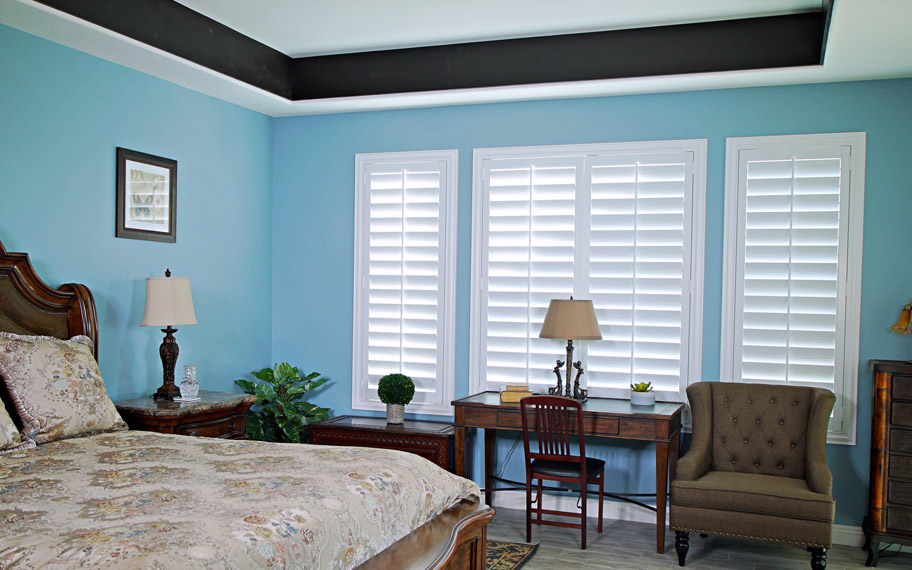 If you install plantation shutters for privacy at night, consider Polywood® shutters for the added benefit of energy savings. Polywood shutters are equipped with weather protection that offers another level of insulation. They aid in minimizing drafts that reduce your home's comfort levels by allowing air to leak through your window openings. If you need your home at a certain temperature for sleeping, utilize faux wood shutters to aid in providing the ideal temp all year long
With Automated Shades, You'll Avoid Forgetting To Adjust Them Before Bed.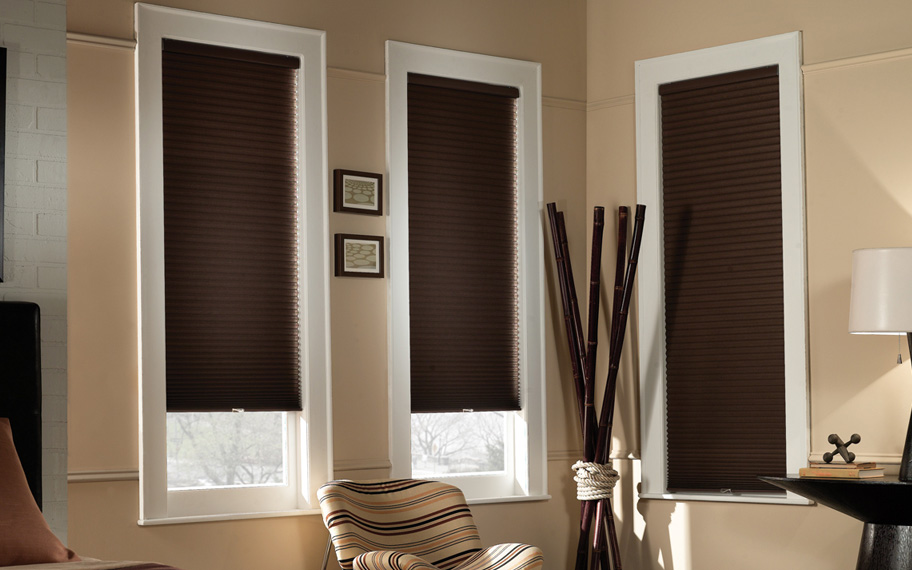 Nighttime privacy window treatments in San Diego make sense assuming you don't forget to close them when the sun goes down. Or else, you might wake up the next morning and worry if strangers looked through your windows last night. If your family forgets to close the window treatments before bed, go with automated motorized window shades that open and close in conjunction with your specified timetable.
Motorized window treatments have a motor that opens and closes them. Depending on the kind you install, you can control them via a remote controller or your smartphone. You can even fix your motorized window shades to close on a schedule. All you have to do is instruct your virtual helper like Amazon Alexa to bring down your window treatment as an element of your pre-programmed nighttime routine, and you don't need to worry about failing to cover your windows again.
Virtually every type of shade covering has automated possibilities. You are able to select amongst stylish Roman shades, insulating cellular shades, or sleek roller shades to suit your tastes while you enjoy the advantage of shades that provide hands-free functionality.
Elevate Your Windows From Morning To Night With Window Treatments From Sunburst Shutters San Diego
When you need to prevent unobstructed views into your home, talk to Sunburst Shutters San Diego about our finely crafted shutters and shades. We can help you find an option that looks beautiful during the day and keeps your windows covered at night. Get started by dialing 760-405-8887 or submit the form on this page to request a complimentary on-site meeting.