Ideal Window Treatments For A Home Library In San Diego
The window treatments in your home library in San Diego could seem like an afterthought, but they can do a great deal to help you design the ideal space for reading and relaxing. The top choices allow you to manage light, privacy, and even the room's temperature! When your home library window treatments fall short of those standards, we propose you consider louvered plantation-style shutters. Here are some good reasons to make the change.
Select Between A Sunlit And Cheery Or A Slightly Darker And More Secluded Home Library With Faux-wood Plantation Shutters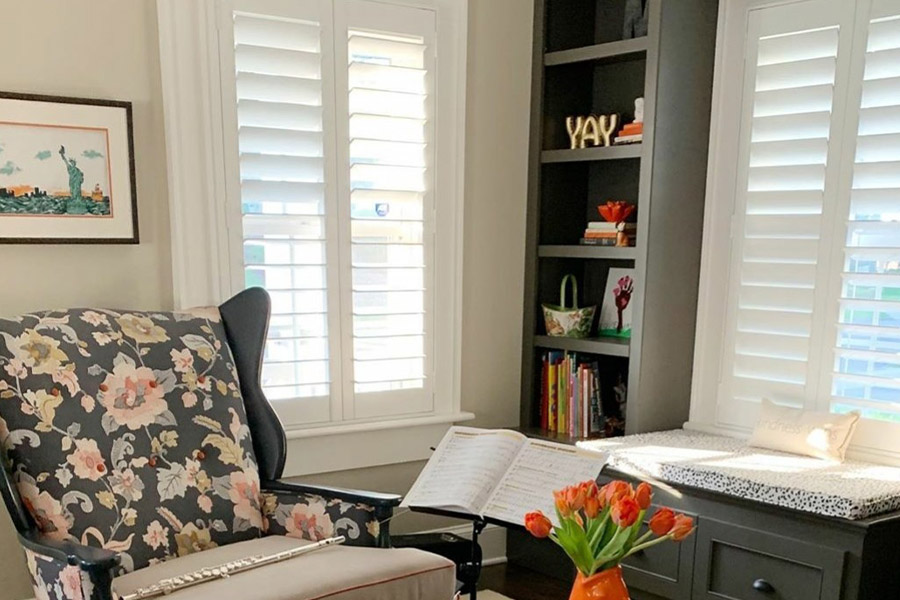 Your home library should have ample light for reading. However, there may be times when an overflow of light causes eye strain. And what if you would like a moody atmosphere for settling in to a a good mystery? The top window treatments for home libraries in San Diego give you the opportunity to simply change from bright natural light and a darkened room.
Plantation-style shutters are easy to manipulate. You just swing out the panels for complete light when your lamps aren't enough for reading or if you are looking to save on your utility costs. On occasions when the sunlight is too much, keep the panels closed but adjust the louvers for filtered light. You may even shift the slats to deflect sun glare off your book or e-reader and get just the right light level to prevent straining your eyes. And when you would like a darker, cozier home library, the non-transparent elements shut closely for a completely darkened room.
Block Outside Distractions And Noise When Using Interior Shutters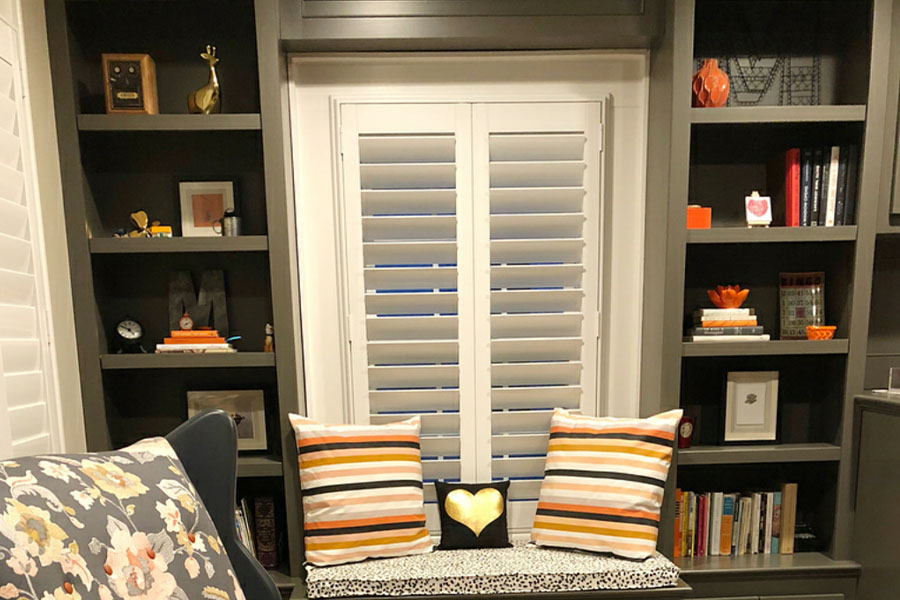 When the time comes to settle down with a good book, the last thing you want is a racket from the exterior of your home. Composite interior shutters will curb these intrusions when you want a calm and quiet environment. All you have to do is close the panels and louvers if you prefer not to catch sight of dog walkers or San Diego rush hour in your peripheral view as you read. Your closed shutters will keep outsiders from looking at you in your library as well. And different from an abundance of window treatments, you can adjust your shutter louvers to welcome in some light to read by while obstructing the view from people outside.
Solid composite shutters also do a stellar job of muffling outside noises in comparison to flimsier products like shades. Did someone crank up his weed wacker the moment you had arrived at the the moment of truth in your book? Seal your shutters for some peace and quiet while reading.
Halt Drafts With Polywood's Insulating Capabilities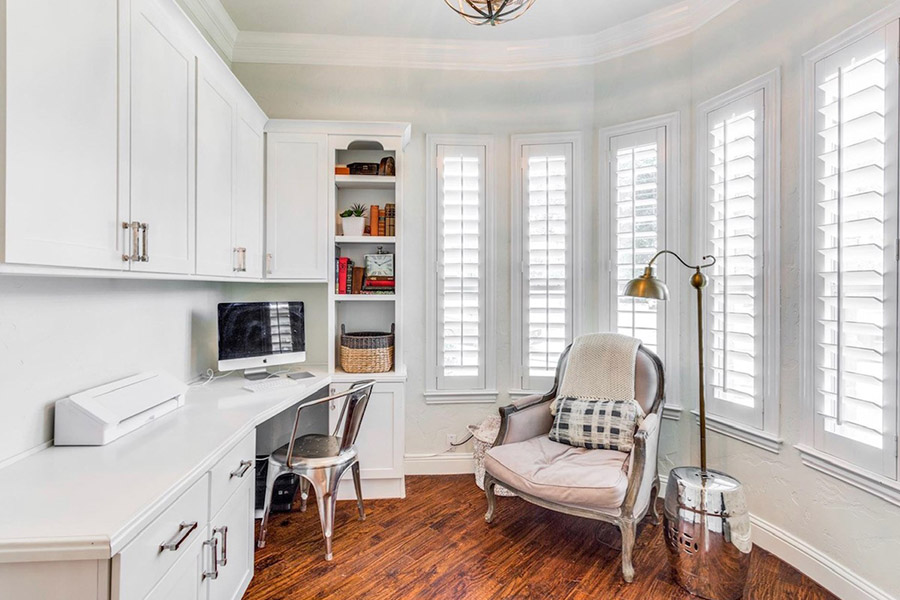 In addition to giving you control over light and outside commotions, your Polywood shutters keep out drafts that can make you uncomfortable while you repose in your favorite easy chair.
Polywood shutters provide a higher level of energy efficiency
than any other window treatment. Both frigid drafts and warm UV rays aren't able to infiltrate their faux wood. And their exacting construction stops outside air from slipping past edges. These shutters will block close to 30 degrees of temperature transfer from your room's windows to protect your books from sunlight and air while keeping you comfortable.
Sunburst Shutters San Diego Offers The Top Window Treatments For Your Home Library In San Diego
Come up with the ideal area for reading and relaxing with durable, faux-wood shutters from Sunburst. Our team will bring sample options to your location to demonstrate how they will transform your space. We'll then craft your shutters to the exact proportions of your windows. Take the first step by contacting us at 760-405-8887 or complete the form below to arrange your no-cost in-home consultation.