The Best Window Treatments For Double Hung Windows In San Diego
When San Diego has pleasant weather, it's wonderful to find clean air and sunshine entering your home from the open upper sash of your double-hung windows. However, the vast majority of window coverings conceal the top sash when lowered.
If you're looking for a private interior without blocking your window tops, use plantation shutters or top-down/bottom-up cellular or Roman shades. These window treatments for double-hung windows in San Diego offer optimal command of the light, airflow and privacy of your space.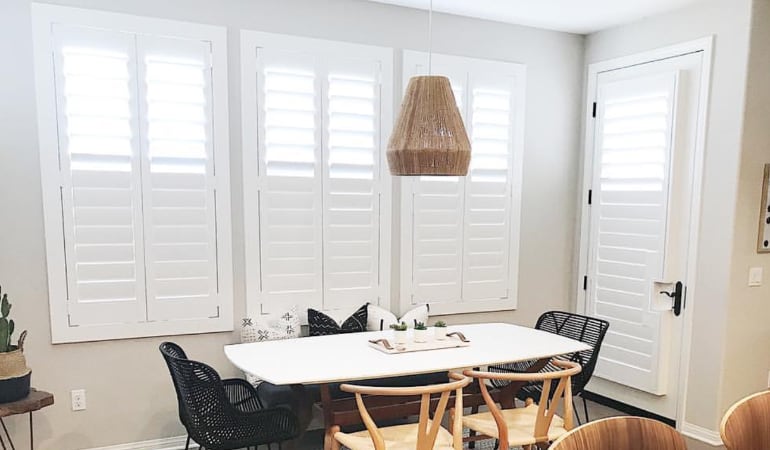 Easily Adjust Light And Airflow With Interior Shutters
Just like double-hung windows, you have the ability to adjust plantation shutters in two distinct manners: open the panels to uncover your window for full light or keep them shut and move the louvers using the center tilt bar for the desired levels of natural light and privacy. Either way, you welcome in fresh air if you slide open either sash on traditional double-hung windows. If you want optimal airflow, swing the shutters open and crack open both sashes so cool air flows in under the lower sash, and warmer air leaves through the top.
Interior shutters offer functionality for different window types including double-hung tilt windows. Open your shutter panels and utilize the tilt option for ventilation. If you see fit, ask the installation team about placing them with an outside mount so you can slightly open the panes with the shutter panels shut. Don't forget, you can still tilt the louvers to change your light and privacy levels.
Another option is to implement a divider rail in the middle of each shutter. This allows you to open the top or bottom of the shutter panel to bring in sunshine while keeping the other section shut for privacy.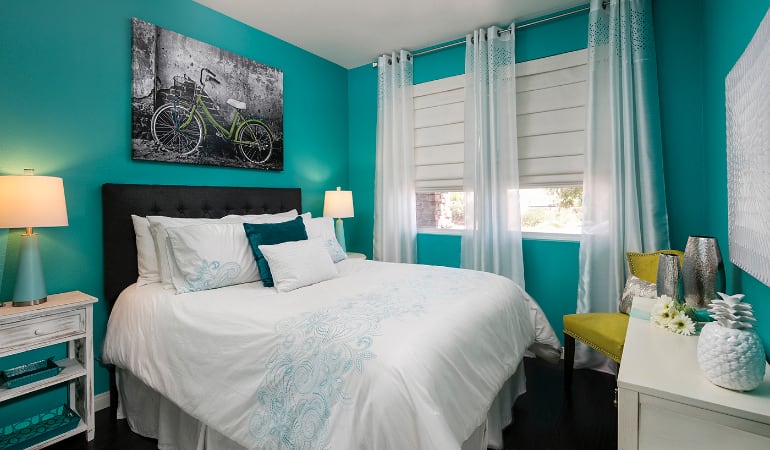 Enjoy Your Open Window and Privacy With Top-down/Bottom-up Roman Shades
Top-down/bottom-up Roman shades can be moved down at the top or up from the bottom, much like your double-hung windows. This makes them perfect for dual-sashed windows when you need more light or airflow indoors without the whole neighborhood looking in at you.
You can open the tops of your windows and pull down the top of your top-down/bottom-up shade to let in a gentle breeze and natural light while maintaining privacy with the window covered at the bottom. You might leave small openings in the window and shade at the top and bottom for air circulation while keeping the majority of your window blocked.
Knowing that you will keep your versatile shades unfurled much of the time, it's advisable to select a product as appealing as Roman shades. The ability to customize to your exact interior make Roman shades an elegant accessory for your San Diego home that you'll want to show off.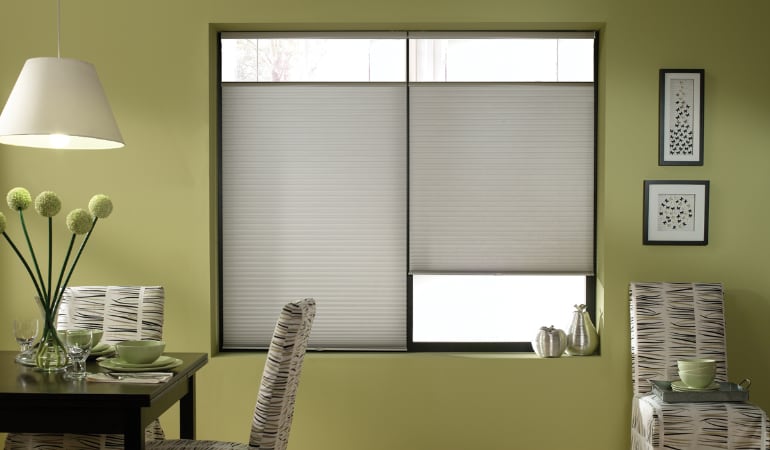 Keep Out Drafts With Top-down/Bottom-up Honeycomb Shades
Double-hung windows provide a wealth of fresh air when the weather is nice, but the added functionality can cause more drafting than other types of windows. One solution is top-down/bottom-up cellular shades. Frequently called honeycomb shades, this treatment features fabric cells that trap outside air entering past your window panes.
This smart process also cuts down on interior air loss. By doing so, cellular shades help make your interior temperature stable and your utility bills in check.
The impressive energy-saving ability makes top-down/bottom-up cellular shades appropriate San Diego window treatments on double-hung windows for all seasons. You can adjust them at the bottom or top to match with your windows for fresh air during mild weather and shut them again to protect your San Diego home from uncomfortable outside air when the seasons change.
Contact Sunburst Shutters San Diego About Window Treatments For Double-hung Windows In San Diego
Take full advantage of your double-hung windows with premium window treatments from the experts at Sunburst Shutters San Diego. Our experienced staff will guide you through our impressive line of products and implement the right window treatment for your San Diego home. Give us a call at 760-405-8887 or submit the form on this page to schedule a free in-home consultation.