The Top Window Treatments For Picture Windows In San Diego
Picture windows give you an amazing sightline to the outside world and usher in a wealth of natural light. But these large windows are often a challenge to cover if you're looking for darkness or privacy. You don't need cumbersome drapes or blinds that are a pain to operate. But you should get something attractive on a large picture window that occupies an abundance of space inside your home. And getting a product that insulates will aid in making your impressive window better for your home's efficiency. Keeping this in mind, think about installing one of these exceptional options for picture window treatments in San Diego.
Wood Plantation Shutters Provide An Alluring Option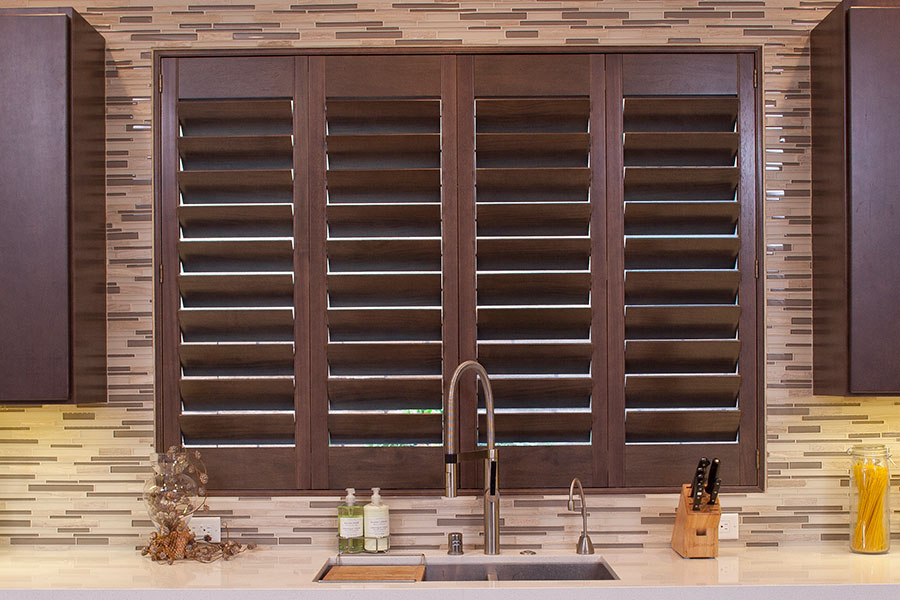 Classic plantation shutters look incredible on big picture windows in San Diego. They have a timeless look and are available in many stain and paint colors to blend with your existing interior design. And first-rate wood shutters like Ovation® shutters provide more durability than low-grade window blinds or shades.
Louvered shutters are simple to utilize with big picture windows and offer more methods to control sunlight and privacy than substitute window treatments. You are able to draw back the panels for a complete view and an abundance of light or close them for a dimmer room and privacy. You can also open the movable louvers on secured panels to achieve the perfect amount of sunlight. Or utilize the louvers to shift sunshine off reflective surfaces to fix glare. And because interior shutters are custom-fitted to your window, they never leave openings for exterior light to squeeze through whenever you would like darkness.
Polywood Shutters Are The Best At Insulating Picture Windows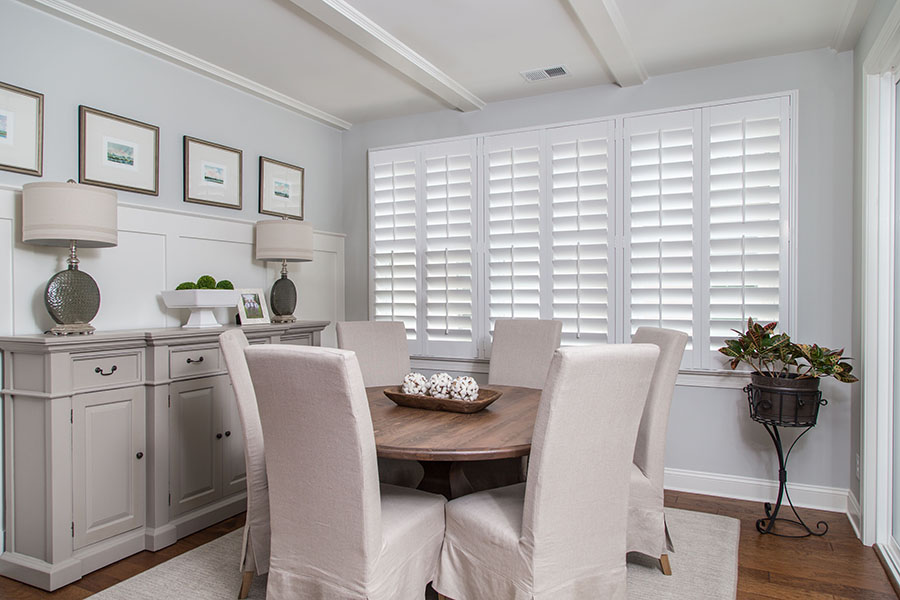 Large windows like picture windows lose a lot of your home's heat during the colder months and allow the sun's hot rays in summer. If you want to keep your home's comfort levels constant and lower energy bills, select Polywood® shutters for your picture window treatments in San Diego. Like wood louvered shutters, they obstruct hot sunlight when closed, but they provide even better insulation. They even feature proprietary weatherstripping to keep warmth from escaping through your window while protecting your home from outside drafts.
Polywood shutters also add beauty to each window they cover. They come in three white paint colors that match all sorts of interior design and lend a fashionable look to otherwise customary shutters. Polywood shutters also last longer than other window treatments and will grace your picture window for years on end. They are resistant to fading and discoloration, in spite of the quantity of sunlight your picture window receives, and they don't splinter, nick, or distort from humidity or extreme temperatures.
Cellular Shades Deliver A Special Kind Of Window Treatment to Your San Diego Picture Window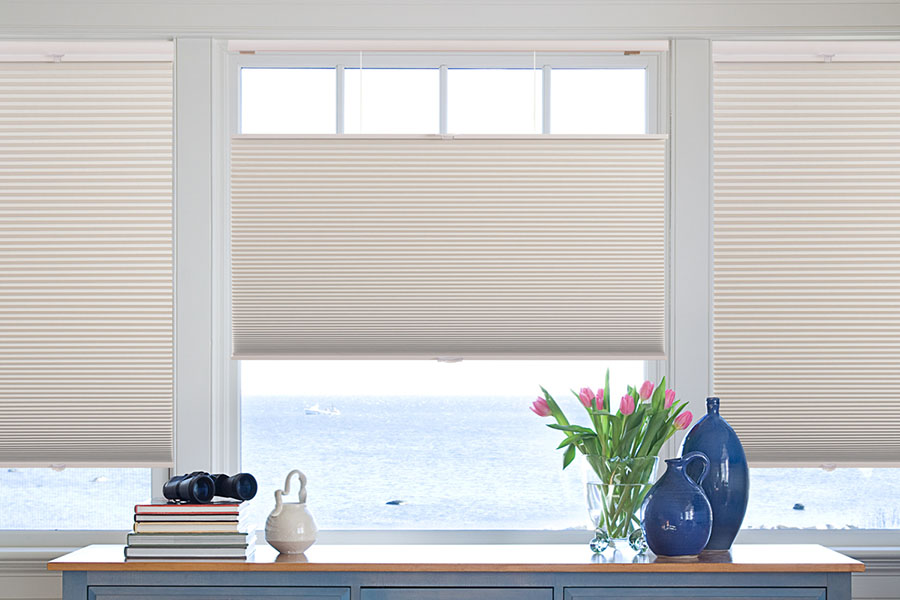 In the event you favor the soft look of fabric window shades, cellular shades make great picture window treatments for San Diego homes. They come in many different styles, colors, and materials, so it's not hard to find cellular shades that match your specific interior. You can even get motorized cellular shades if regular options are too much of a challenge to operate on a large picture window.
Best of all, cellular shades' specific construction lets them be more energy-efficient than other types of window shades. They feature evenly arranged pleats that open up and close similar to an accordion when you raise or lower them. These pleats create spaces that trap air coming around your windows. This insulating ability helps you keep your interior at the proper temperature irregardless of how big your picture window is.
Explore Dazzling Picture Window Treatments In San Diego At Sunburst Shutters San Diego
Want to find a covering for a picture window in San Diego? Sunburst provides window treatments for every style of window. Arrange a free in-home consultation with our window treatment experts and enjoy a presentation of our products to see what works best in your home. Just phone 760-405-8887 or fill out the form on this page to begin.