What Are Your Cordless Window Treatment Options In San Diego?
Window treatments without cords present another level of function and appeal. They have a cleaner look without those twisted pull strings and they're simple to adjust. This type of covering is smart for homes with little ones because you don't have cords for your youngsters to get tangled up in. Your primary decision is, which cordless window treatment option in San Diego will you choose? Roller shades, motorized shades, and Polywood® shutters all offer you the added bonuses of cordless window treatments.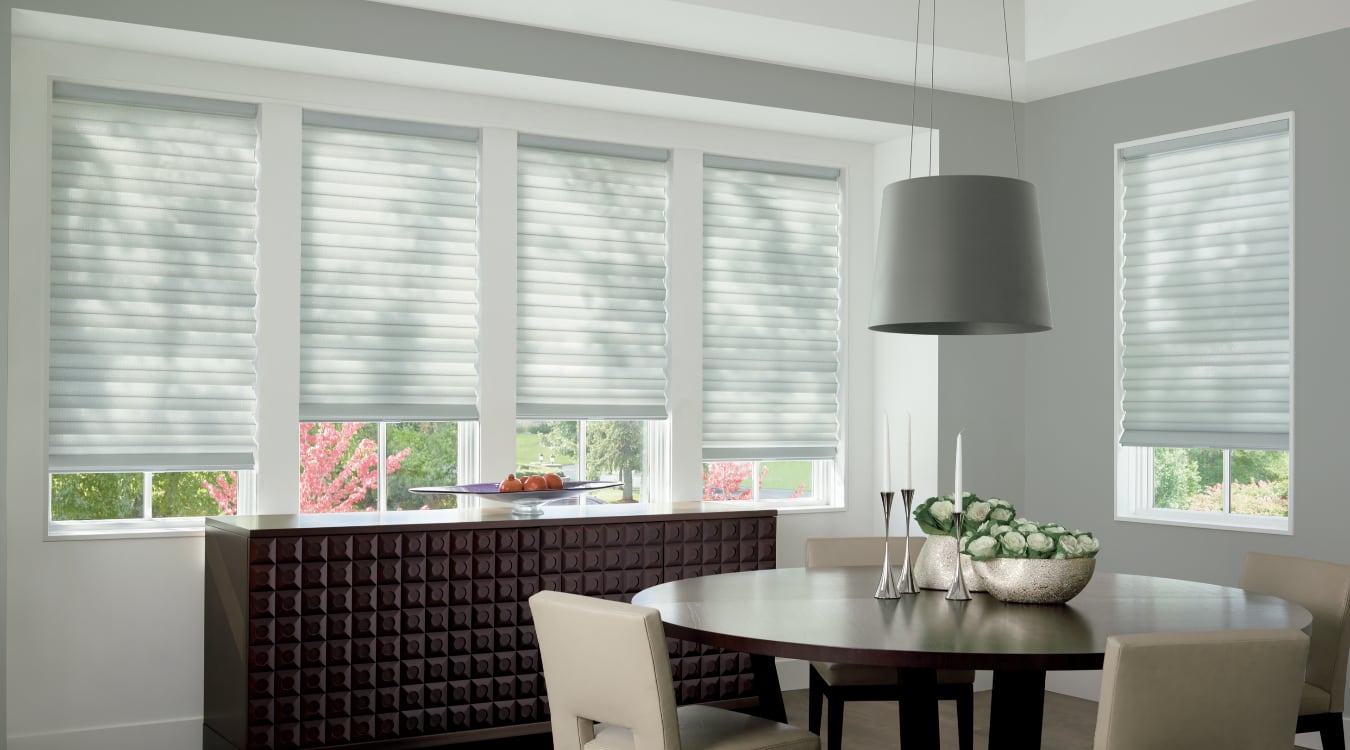 Cordless Roller Shades Provide The Equivalent Upside Minus The Hassle
Roller shades are a top choice for San Diego properties since you can purchase them in various styles, colors, and transparency levels to achieve the look you want.Commonly, you manipulate roller shades by pulling a string or chain. However, that string will diminish the minimalist look of your shades, become twisted, or thump against your wall or window when air is circulating.
Cordless roller shades give you equivalent value without the hassle of a cord. Instead, they function with a pull bar along the base of the roller shade that you grip to pull the shade open or closed. This puts a stop to tangling and swaying and gives the shade the sleek appeal you expect from this product. In lieu of twisted cords, you will instead see the color or pattern of your room-enhancing roller shades.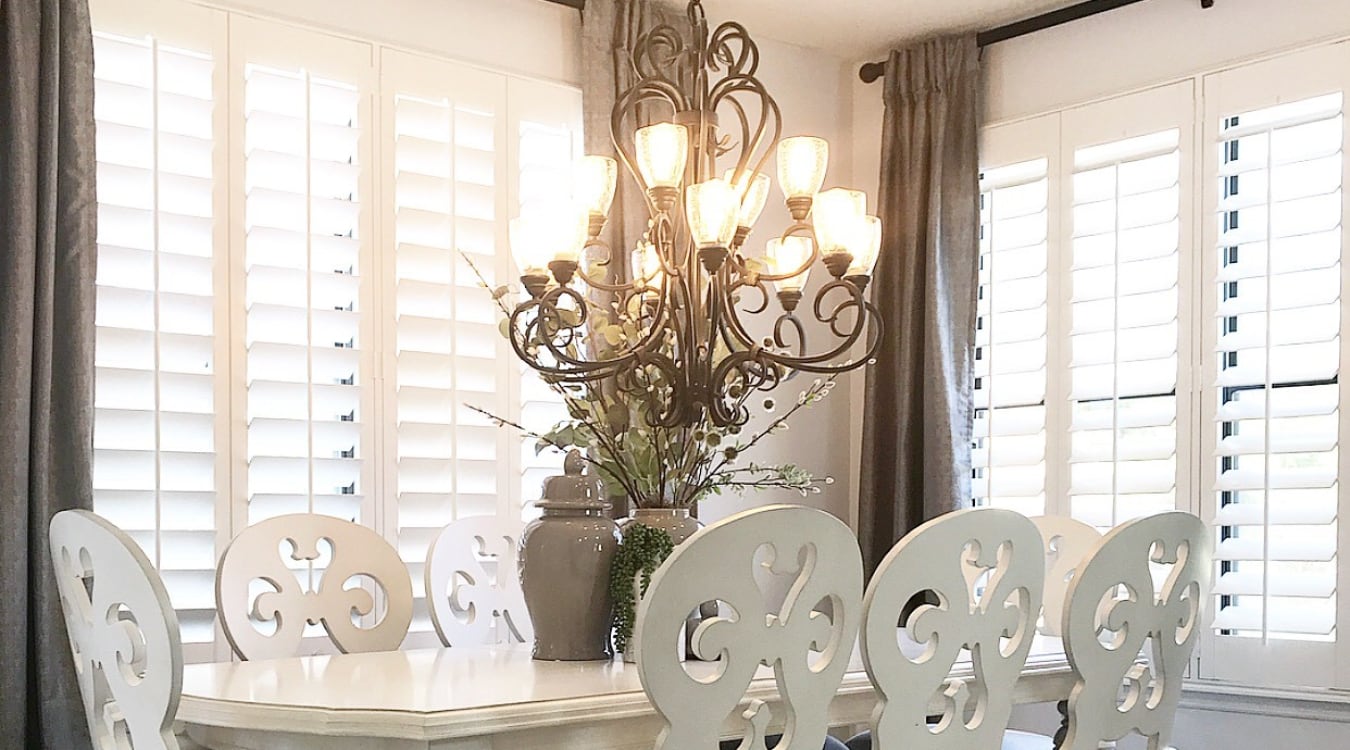 Interior Shutters Offer A Smart Replacement To Traditional Blinds And Shades
One solution for going cordless is to forgo traditional shades and blinds completely and install interior shutters as an alternative. These solid coverings work very differently from other window coverings. Shutters feature panels made of hardwood or a durable wood-substitute that fasten within the window opening and smoothly swing open on hinges If you decide to flood the room with sunlight. You may also want to manipulate the louvers on the shutter panels to redirect the sunlight.
Many shutters include a tilt rod that you use to operate the louvers. For rodless shutters, you can manually guide the planks to manipulate them. Both choices are well-liked cordless window treatment options in San Diego since they offer clean lines that work with every interior. Innovative Polywood® shutters are also more resilient. You can confidently install them in hot and humid kitchens or on a sunny south-facing window, and they will survive the moisture and UV rays.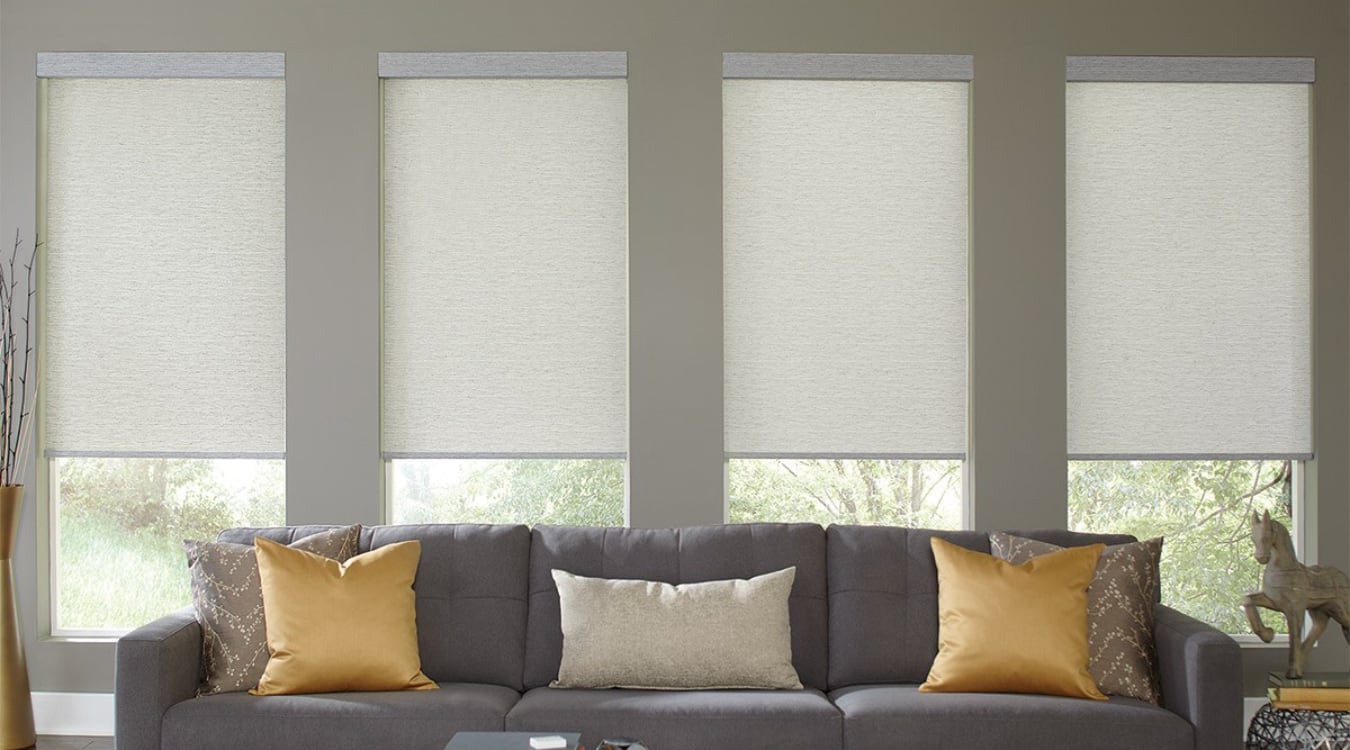 Automated Shades Broaden Your Cordless Window Treatment Options In San Diego
Window blinds or shades with cords are often exasperating. You need to pull the cord just right to raise or lower them to the height you want. Or, you can say goodbye to the irritation with motorized window shades. They open and close with a mechanism that you operate with a remote controller or mobile app. You have the ability to use your window shades without cords and without leaving the comfort of your couch. You also can prearrange smart automated window treatments to operate at specific times of day to keep out the afternoon sun or enhance your privacy when it's dark out.
Most window shades have automated versions, allowing you to choose from various cordless window treatment options in San Diego. You may want remote-controlled cellular shades in a specific spot for better energy efficiency or distinctive motorized Roman shades in a formal living room. Or alter the light settings in your work space without leaving your desk with automated zebra shades.
You Will Be Impressed By Your Cordless Window Treatment Options At Sunburst Shutters San Diego
If you no longer want to deal with tangled blind cords, reach out to Sunburst Shutters San Diego. We supply a wide variety of cordless window treatment options to match your specific preferences. Find the best one for you by placing a call to 760-405-8887 or submit the following form to arrange a complimentary on-site appointment.