What To Think About When Selecting Great Room Window Treatments In San Diego
Your great room is a big open area that plays many roles. When considering great room window treatments in San Diego, whatever you select should make sense for how the area is used and the levels of light it gets. You should consider treatments that are a cinch to adjust for darkness and light, keep your windows insulated, are kid- and animal-friendly, and look terrific with your decor. You'll find numerous great room window treatments on the market, from versatile Polywood® plantation shutters to an abundance of stylish window shades.
Choose Window Treatments That Let You Control Light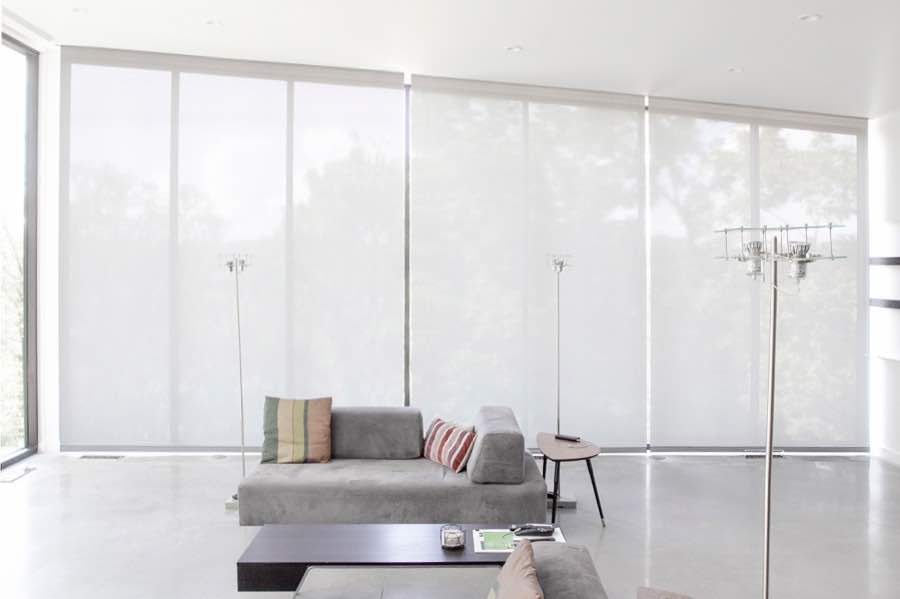 Many things happen in your great room. In a 24-hour period, you could read a book, rest on the sofa, help your children finish homework, settle down with your favorite show, and more. Each activity requires a different amount of light, so you should get window treatments that are a breeze to manipulate.
Time-tested Polywood interior shutters are uncomplicated to operate and give you the most possibilities for handling outside light. Swing open the panels for full sunshine when reading. Light in your face? Close the panels, but open the louvers and move them to an angle that directs light away from your face. For the perfect setting during a family movie extravaganza, close up the louvers and panels to obstruct light from street lamps. Even during the day, Polywood shutters keep out all but the smallest gleam of light due to their impervious material and quality construction.
Motorized window shades make halting light a breeze. With the touch of a button, you can move motorized shades to direct light off of your television screen without leaving the couch. Or, set your automated motorized shades to open and let in sunlight and then automatically shut for privacy in the evenings.
Keep Your Interior Comfortable With Insulating Window Treatments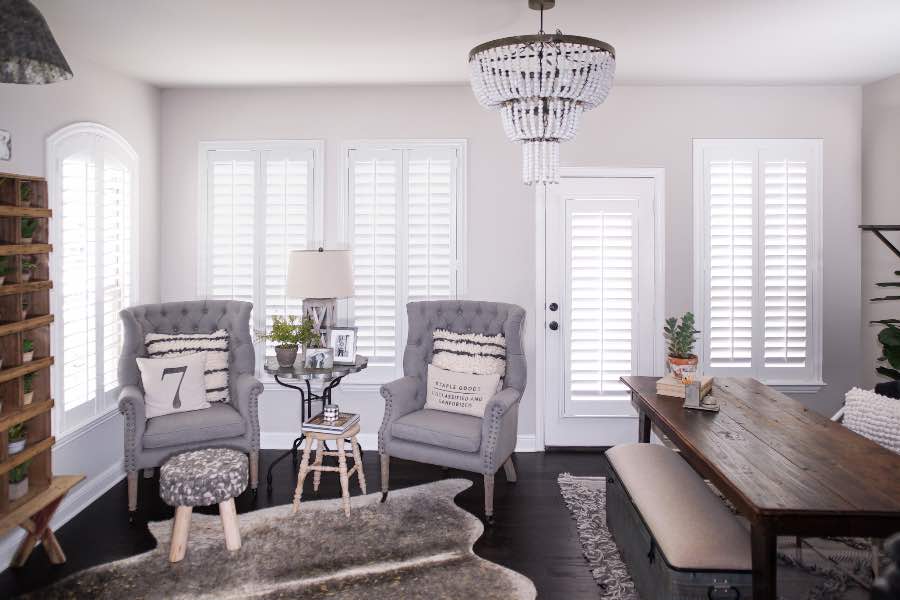 A great room is a large open area that may require a lot of energy to cool in summer and heat during winter. Offer your heating and cooling system a break with the help of insulating window treatments. They will block uncomfortable UV rays and chilly drafts. You can use energy-conserving cellular shades to prevent most temperature transfer. However, Polywood shutters are the most efficient great room window treatments in San Diego. The shutter frame blocks air and sunlight from getting in along the border of your windows, and the louvers shut completely to avoid temperature transfer on the warmest days and coldest nights.
Keep Your Great Room Window Treatments Longer With Durable Polywood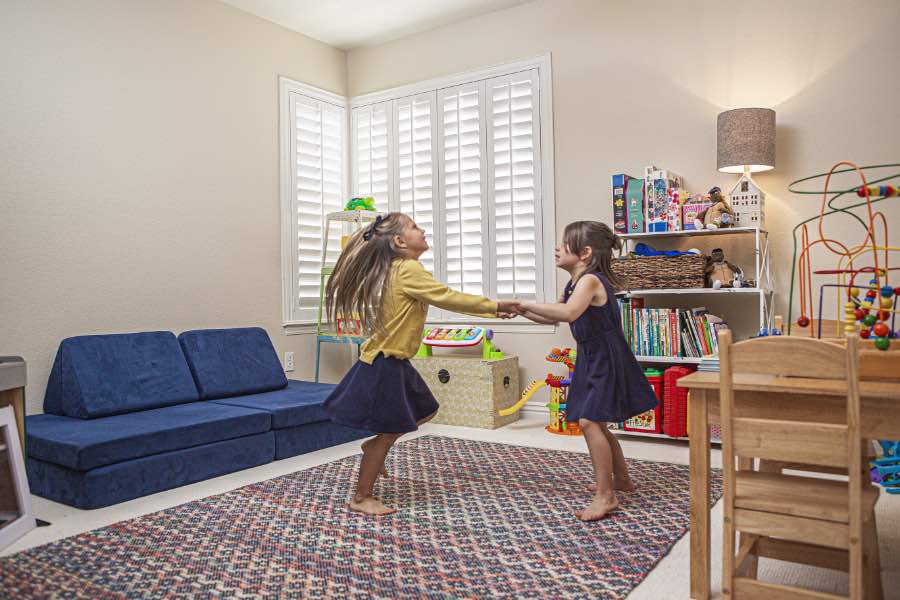 Because there's so much taking place in your great room, you ought to get window treatments that can stand up to all types of wear and tear. Durable Polywood shutters are resistant to damage from moisture, extreme temperatures, pests, and outside light. They won't twist or snap when run into by rowdy little ones. Pets can't yank them down. And even if your little pup chews up a louver, it's a breeze to get a replacement piece. Drapes and window shades just aren't on the same level with regard to longevity and durability!
Match Your Great Room Window Treatments To Your Interior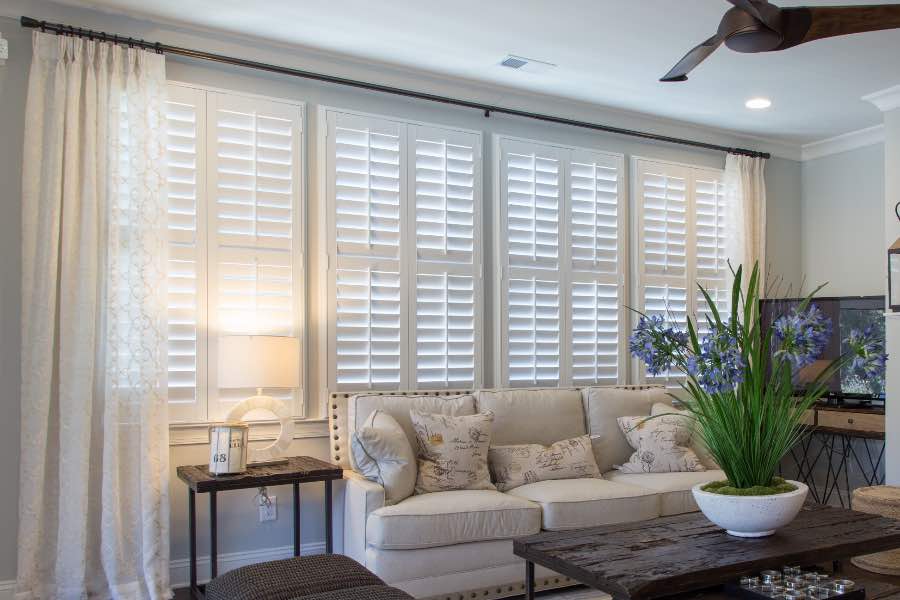 Any fixture you add to your home should go with your established decor. That includes your great room window treatments. You can locate roller shades in an abundance of designs and colors. Or, coordinate wood interior shutters to wood features in your great room. You may also choose adaptable white Polywood shutters that easily complement all sorts of styles.
Call Sunburst For Your Next Great Room Window Treatments In San Diego
Let the window treatment pros at Sunburst Shutters San Diego help you pick the perfect great room window treatments for your San Diego home. Dial 760-405-8887 or fill out the form on this page to arrange a complimentary in-home consultation. We'll come with samples and showcase your preferred products on your windows.