Where Could You Install A Woven Or Bamboo Shade In San Diego?
If natural woven and bamboo shades grabbed your attention as you went looking for window coverings, you likely saw their beauty instantly and pictured them in your San Diego house. They unquestionably are dissimilar to typical cloth window products. They perform in a differing fashion, too. Woven and bamboo shades may not fulfill all of your window treatment requirements in each scenario, but there are times when they are the best possible window treatment. Here's how to utilize woven fiber and bamboo shades in your San Diego house to totally take advantage of these inspired window coverings.
Use Woven Or Bamboo Shades In San Diego To Incorporate Nature's Beauty To Your Decor
Numerous contemporary interior design styles put an emphasis on incorporating natural elements to move a little bit of the outdoors into your home. If you've already decorated with solid wood pieces and indoor plants, you could use woven or bamboo shades in San Diego to welcome one more piece of nature to your interior. Get window shades in natural substances including bamboo, grasses, rattan, and jute. Each has its own unique appearance to blend with your home. Their earthy tones and fibrous textures come in endless possibilities that add a warm, lasting appeal to your interior.
Try Woven Shades For The Perfect Balance Of Natural Light And Privacy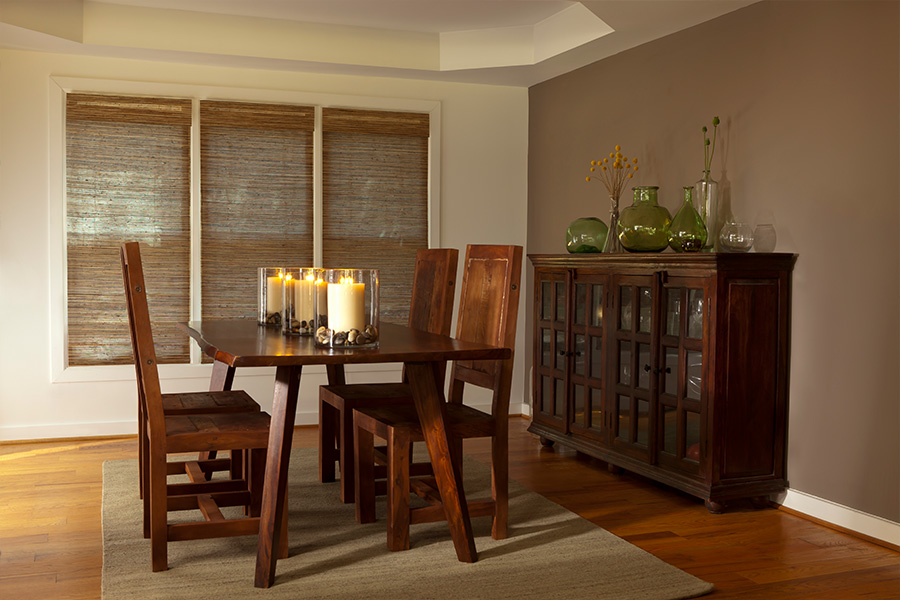 Window coverings will help in delivering the levels of privacy and natural light you would like in your interior. There are a multitude of beautiful weave patterns, and each shade lets a different amount of sunlight to filter into your space, based on the way the weaving is done. You could place loosely woven shades in a sun lounge or casual dining area for a touch of privacy without losing all that natural light. Shades with tighter weaves increase your privacy and minimize overbearing sunshine in a living room or home office where you want natural light but not sun glare. On the other hand, if you're looking for total privacy and darkness in specific places like bedrooms and baths,
louvered shutters
or "blackout" shades work best.
Use Bamboo Shades If You Want Earth-Conscious Window Treatments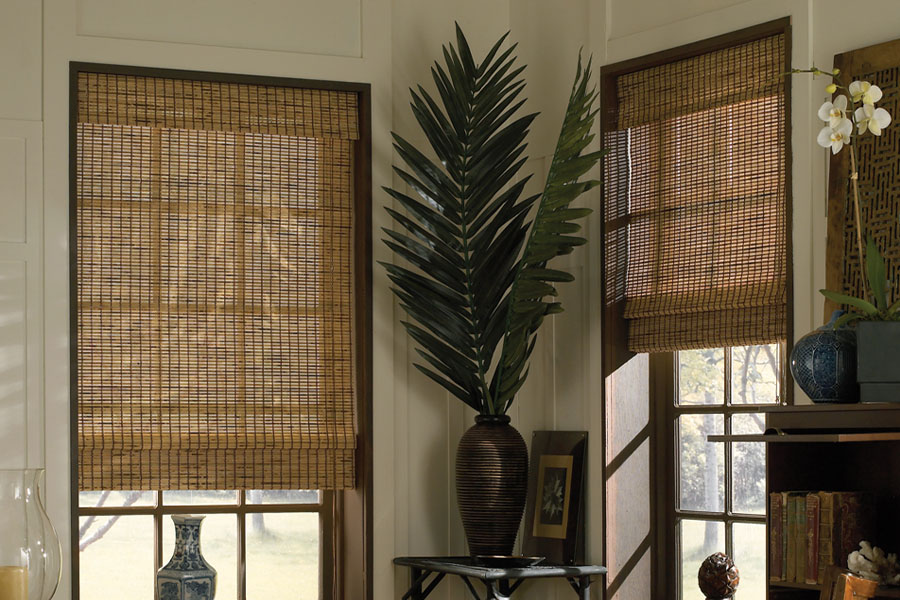 More and more homeowners care about their impact on the earth and want eco-friendly home furnishings. If you want to do your part, consider bamboo shades in your San Diego house. Bamboo is a replaceable material because of its ability to regrow rapidly. In addition, it doesn't need toxic processing chemicals. Bamboo is both strong and flexible, so it makes resilient window shades that last for years to come. If you ever choose to replace your shades, bamboo will fully biodegrade back to the earth, unlike synthetic window treatment materials.
Ask The Experts At Sunburst Shutters San Diego On Where To Employ Bamboo Shades In Your San Diego Home
Sunburst Shutters San Diego provides the best in woven and bamboo shades for our San Diego clientele. We work with you to find the option that is the most suitable for your home and proceed with a flawless installation for you. Get started by contacting us at 760-405-8887 or fill out the form below to arrange a no-charge, on-site meeting.