Retractable Screen Doors & Exterior Shades In San Diego
Enjoy more of the view and fresh air in beautiful San Diego with an exterior shade or retractable screen door from Sunburst Shutters San Diego. This unique solution provides a subtle barrier between your home and the outdoors. You can utilize a retractable screen door in any exterior door opening to let the fresh air flow through your home. Or enclose your patio with an exterior shade so you can enjoy the pleasures of the outdoors without exposing it to outside nuisances like dirt and bugs.
Like all our products, our retractable screen doors and exterior shades are built from quality materials that are made to last. With several attractive colors and handles, you can find the perfect screen door or shade to coordinate with your house's exterior. Then, we'll measure and custom-craft each screen to guarantee it slides effortlessly and looks great. You'll love your new exterior shade or retractable screen door in San Diego and how they bring new joy to your home.
Bring In The Fresh Air With An Exterior Shade Or Retractable Screen Door In San Diego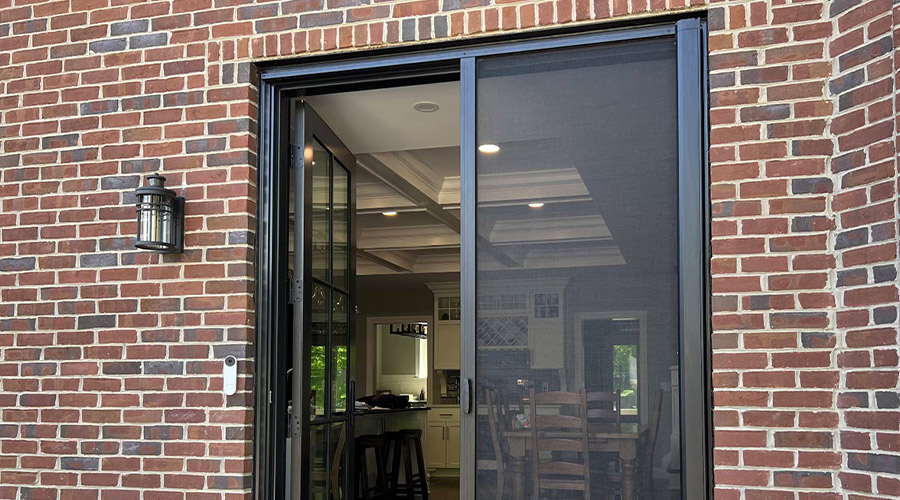 Our Mirage retractable screen doors are a practical solution for San Diego homeowners who want to increase ventilation and visibility between their home's interior and exterior. Use your screen door anytime to let in the cool breeze without pests and debris flying in. Or, minimize the divide between your indoor and outdoor living spaces when you entertain. Just imagine putting the finishing touches on party refreshments while still watching and hearing the festivities through your screen door.
Enclose your garage, sliding glass doors, or patio openings with pull-down retractable screens to create the ideal multi-use space. These exterior shades protect you from insects and let in fresh air while you relax and play out of the sun.
You'll also enjoy the peace of mind an exterior shade and a retractable screen door in San Diego can give you. You can always keep an ear out for the kids in the yard while you read on the porch. Or enjoy the fresh air while the mesh screen keeps children, pets, and their toys from escaping. Unlike other exterior screen shades and doors, the mesh is not attached to the tracks but runs along them, allowing the screen to resist damage from the elements or collisions.
Let The World's Smoothest-Riding Exterior Screens Work For You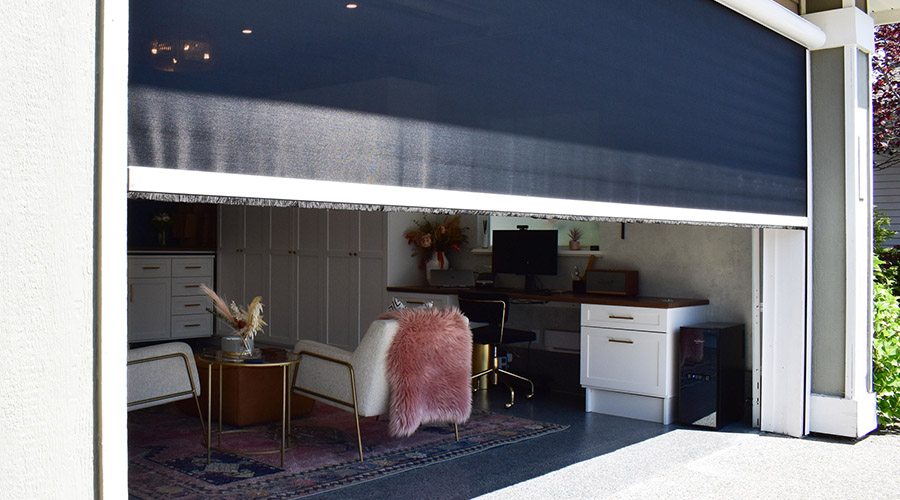 Making our quality exterior shades and retractable screen doors part of your San Diego home is easy. With several contemporary colors and a low-profile design, each treatment blends seamlessly with your trim and siding. The screen completely covers the entire opening, slides easily, and is stored out of sight when not in use.
Our exterior shades and retractable screen doors are crafted from quality materials for easy operation and longevity. As the world's smoothest-running screens, they glide effortlessly every time. We custom-fit each retractable screen door or exterior shade to its intended opening to ensure they work correctly for years. Put a retractable screen on:
Single-entry doors
Sliding doors
French doors
Double doors
Garage doors
Large windows
Porches and patios
Customize Your Exterior Shade Or Retractable Screen Door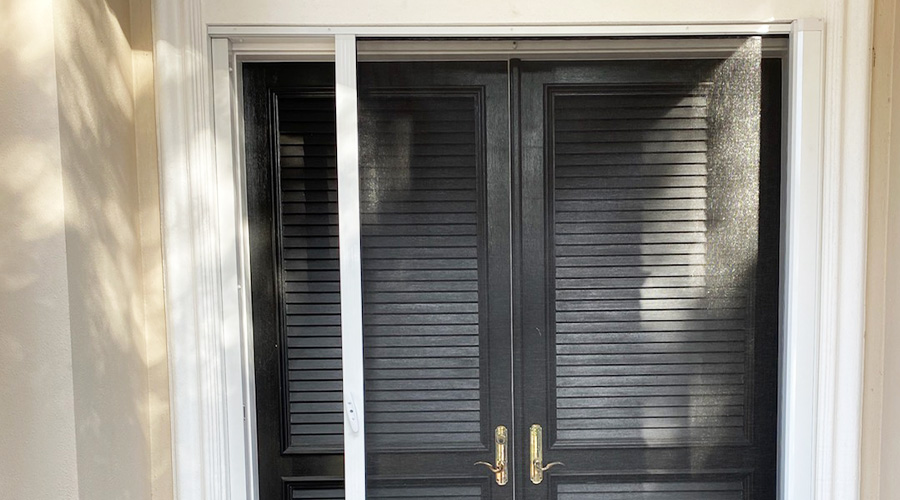 With custom options available, you'll love how your exterior shade or retractable screen door looks on your San Diego home! With many colors to choose from, you can complement your current trim and paint colors.
Schedule a complimentary consultation
with Sunburst Shutters San Diego to design the look of your shade or new screen door. We'll show you samples and help you choose from
26 screen colors
3 handle choices
Retractable Screen Door And Exterior Shade Inspiration
Schedule Your Free In-Home Consultation Today
Don't wait another moment to add an outside screen to your San Diego home. Our consultants are ready to answer all your questions about this unique product and the installation process. Schedule a free in-home consultation today by calling 760-405-8887 or filling out the form below.